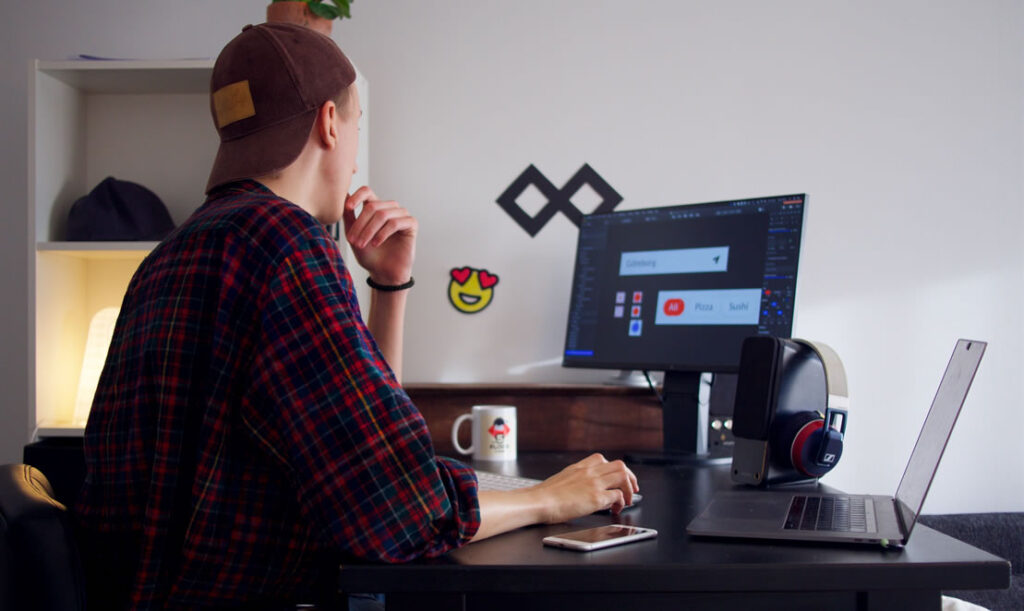 Many traditional employees are making the switch to freelance work. And for a host of different reasons. Working online comes with its own set of challenges though and upstart entrepreneurs do struggle sometimes to find the right freelancer for the job.
While it might be more difficult to find a talented freelancer, we have some reliable tips to help you out. Here is how to find talented freelancers for your business.
Create an Enticing Ad or Job Description
When you are posting an ad or job, you want it to attract the attention of superb freelancers. You want the posting to include as much important information as possible, without it being too long. If a job posting is too long, some people may overlook it.
As we all know, freelancers get to pick and choose which jobs they would like to work on. This is why a job posting is so important – you want to attract the right freelancers.
First, you will want to start with a catchy title that will entice people to read the description. When writing the description for the job, keep it simple with as much pertinent information as possible.
If you don't include enough information, people won't understand the project, or won't feel confident that they are a good fit. So they won't apply.
On the other hand, too much content can seem overwhelming. So they won't apply.
Remember to include the type of job it is, and a brief, but clear outline of the task at hand. You'll want clarify the terms of payment, and how long the job will last. Most freelance jobs are a short-term position, though some can become long-term with the right dynamic.
Other important information to include are a deadline or timeline, as well as answers to any commonly asked questions.
Post the Ad
Naturally, if you know of anyone who might be able to recommend a freelancer, approach them. You can save yourself time and hassle by working with a freelancer that an associate of yours has already worked with, and trusts. Send them your job description and see if you're a fit.
If that's not possible, be prepared to post the ad. There are all kinds of potential outlets. If you're looking to hire a local freelancer, try local newspapers or job boards, or Craigslist. If location is not important, specialized online freelance sites such as Upwork or Guru are a great option.
Evaluate Candidates & Check References
Ideally, you'll get multiple applicants for your position, giving you the opportunity to pick and choose. Evaluate your candidates based on their responses, resumes, and completion of any tasks that you may have required during the application process.
Naturally, you can't believe everything you read on a resume. That's why it's important to ask for and follow-up on references. That will enable you to find out what past employers and coworkers think about that specific freelancer. If you used one of the freelancer websites, your applicants will likely have accrued reviews from past projects that can you use to help you evaluate.
Then, connect with your best candidates to narrow down to your hire.
Consider an Agency
There are also some agencies and web platforms that can help you find talent as well. Most agencies have a rigorous interview process, and have their own methods to keep track of their freelancers. They will track their work, their progress and projects they have worked on.
You can contact an agency and ask them to send a fax with some resumes.
Interview
When it comes to interviews, remember to be thorough, especially if you are hiring someone non-local. You may want to consider video calls for your interviews, which can make it feel a little more personal. During the interview, be clear about your expectations.
Your expectations can include a deadline, certain aspects of the project, communication prefernces, and whatever else you may require. When you are open and clear about expectations, you will weed out any freelancers that might not be a good fit for the job. This is important, as you only want talented freelancers who can meet or exceed expecatations.
During your interview, you may want to ask personal questions as well. Ask them about their strengths and weaknesses, or maybe ask them about something that they have overcome. These questions can help you understand them more as a person.
Take a Chance
Because so many people are switching to freelance work, some candidates may not have a lot of experience. ratings, or reviews. That doesn't mean they aren't worth a shot. Sometimes, you just need to trust your gut when it comes to hiring a freelancer.
If you feel that they may work out, you can offer a paid trial run or ask them for a paid sample of their work that pertains to the job.
Consider Something Long-Term
Sure, you're looking for a freelancer. But be open to the possibility of a long-term work relationship. Many freelancers would prefer a steady flow of work, as opposed to a few short and quick projects. While short projects offer more freedom, long-term relationships offer more financial stability.
Of course, you don't have to keep the first person you hire forever. However, if you find a freelancer that exceeds your expectations and you work well together, you might want to consider a long-term partnership.
Conclusion
With the rise in the number of freelancers, it's easier than ever to find candidates to complete needed work. But finding the right talent in a sea of potentials is a challenge.
Follow the tips above to get a high number of qualified applicants to land the perfect one.
Whether you use a local job board, online freelancer sites, agencies, or referrals, take the leap and enjoy the flexibility and wealth of talent available with freelance professionals.