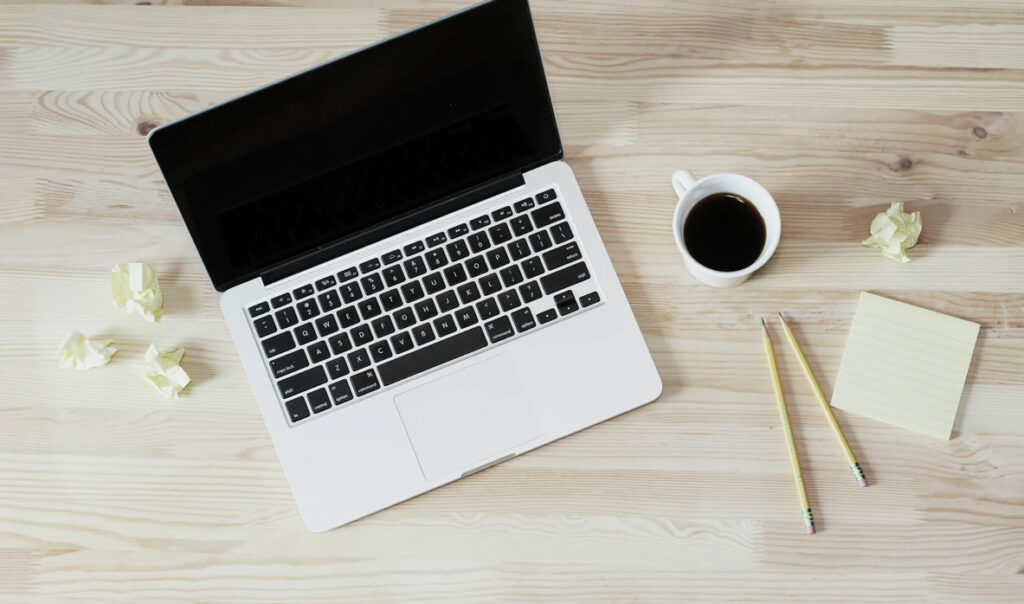 Unlike some PCs which come with an internal fax modem, MacOS hasn't supported faxing since 2010.
However you absolutely can send and receive faxes from your Mac, and it's refreshingly easy to do so. In fact, if you have a MacBook Air, iMac, Mac Mini, or MacBook Pro, you don't need access to a fax server, modem, or fax machine.
All you need is an internet connection and a FaxBurner account.
Faxburner is a web app that lets you send and receive faxes from any Mac running any OS X. You can also fax using your iOS smartphone (or your Android if you mix it up).
Faxburner provides several options for sending your faxes online with any Mac or MacBook. Keep reading for detailed instructions on each.
Sending a fax from your Mac using email
It takes mere minutes to start sending or receiving a fax using FaxBurner. Start by creating an account. Options vary from free to paid based on your usage. Once logged in click "Sending Faxes" for quick and easy options.
From the email address you used to create your account start composing a message to send@faxburner.com.
Type the fax number as the subject line. Type cover letter notes in the body of the email. Attach your fax as a PDF. Click send, and you are good to go.
The recipient will receive the fax via fax machine or via email depending on their own faxing setup.
To receive a fax from a mac or other device, simply get your fax number from inside your account and provide it to the sender. Your incoming faxes will be emailed to you attached as a PDF, as well as archived for you in the cloud.
Using Mac productivity apps to send faxes
A similar process can be used for productivity apps such as Keynote, Pages, and Numbers to send faxes.
These steps refer to the Numbers app, but you will follow the same steps to fax from a Mac using Pages or Keynote.
Tap or click on the Numbers app on the Mac device you are using.
Ensure that whatever you have been working on is completed and saved as a PDF.
Find the top menu, then click the share button.
Click on Send a Copy from that menu, and select Mail from that list.
This will bring up the default Mail app for that Mac device. Your document will attach to a new email.
You can also use any mail app that you prefer, so long as it's the same account that you use for your FaxBurner account.
Make the recipient of the email send@faxburner.com.
Put the fax number you're faxing to in the subject line.
In the email body type an optional cover letter note.
Attach the documents you want to fax in PDF format.
Send the email, and it will be immediately sent to the recipient. Faxburner converts the attached PDF documents into a fax, and sends them on your behalf from your fax number.
The recipient will be able to open the fax upon receipt. Consider adding the send@faxburner email to your address book to make the process easier.
Or just use your smartphone
The FaxBurner mobile app makes it even easier to send and receive your faxes. Simply click "Send Fax" enter the fax number, type your cover letter notes, and attach your fax.
You can even use your smartphone camera to take photos of documents, as well as add notes and signatures.
A copy of sent faxes can be sent to your email address, and incoming faxes are sent to your email and archived in the cloud. Fast and easy.
Final thoughts on faxing from a Mac
FaxBurner is the fast and easy way to send faxes from any Mac or MacBook without the need for a fax machine, external modem, or fax server. It's compatible with any Mac OS X. This includes Sierra, High Sierra, Yosemite, and El Capitan. Further, you may also send faxes from apps including Keynotes, Pages, and Numbers.
Get started with a FaxBurner account today!