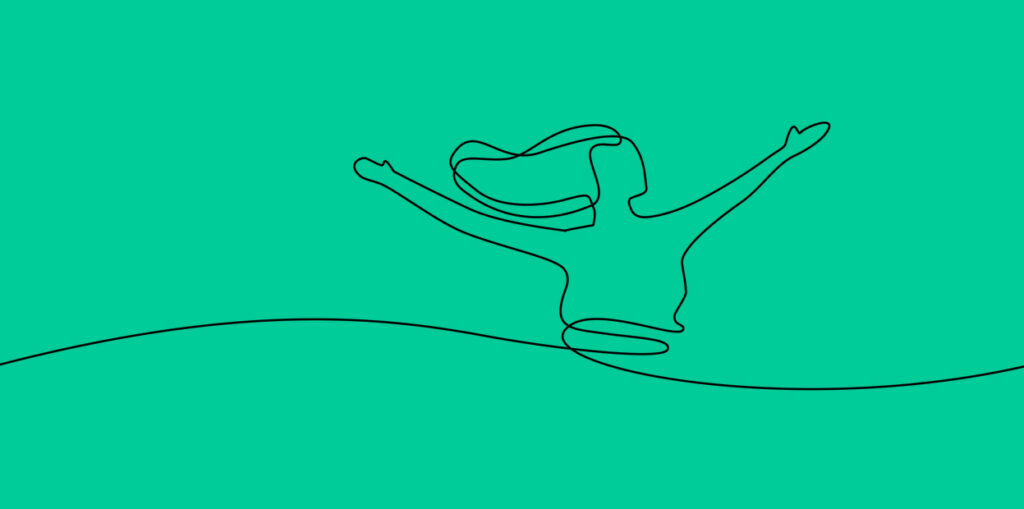 Women have made monumental contributions to the business world.
They don't always get the recognition they deserve, but that's hopefully changing. In fact, 4 out of 10 businesses in the United States are founded by women, representing a staggering 58% increase between 2007 and 2018.
In this post, the Faxburner team wanted to honor some of the best and brightest women entrepreneurs who have built companies, and business empires, from the ground up.
Who is the First First Female Entrepreneur?
Madam C. J. Walker is widely regarded as the first, female entrepreneur in the United States. She, along with women like Lillian Vernon and Olive Ann Beech are credited as being trailblazers for women like Estee Lauder and Coco Chanel. Thanks to all of these role models, women today are stepping up and launching their own enterprises like never before. Today, women helm businesses notably in the areas of fashion, technology, cosmetics, broadcasting, and more. They deserve to be celebrated for their contributions and accomplishments. Here are some of the top female entrepreneurs in business today.
Huda Kattan – A Beauty Mogul
Huda Kattan started her career in the financial sector in Dubai. Unsatisfied with that, she saw an opportunity in a simple, but essential product for many women. Kattan realized there was a real shortage of high quality, false eyelashes for women. So, she developed her own line of faux mink eyelashes as a way to provide better services to her customers as a freelance makeup artist.
Her product quickly won the approval of celebrity and influencer Kim Kardashian. Thanks to that, her lashes sold out within one day of going to market. That success was no flash in the pan. As of 2018, her business, Huda Beauty has allowed Kattan to obtain a net worth of $500 million.
Arianna Huffington – Founder of Huffington Post
Arianna Huffington is a successful entrepreneur who has launched two enterprises. The first is New York based news and opinion website, Huffington Post. More recently, Arianna Huffington has entered the health and wellness space by launching Thrive Global. This is a brand that is dedicated to helping to end the epidemics of stress and burnout that impact so many people.
Both brands are undeniably successful. The Huffington Post is globally recognized as one of the most powerful media outlets online. Since its foundation in 2016, investors have been eager to back Thrive. The company easily obtained 37 million dollars in VC funding. It has also established partnerships with businesses including, AirBnb, Uber, JP Morgan Chase, and Uber.
In addition to leading two popular brands, Huffington is a published author, serves on the boards of several corporations, and frequently appears on television as a respected expert. Arianna Huffington has amassed a personal net worth of $50 million.
Vera Wang – A One Woman Design Powerhouse
Vera Wang is mostly recognized as a fashion designer whose clothing regularly appears on the red carpet. She's also exceptionally famous for her intricately designed wedding dresses. Many people don't realize that her products also include jewelry, eye-wear, kitchen products, fragrances, shoes, and other products. She certainly has come a long way from her days at Vogue magazine, and working under Ralph Lauren.
Today, Vera Wang is a true example of female entrepreneurship. Her products are found in bridal stores all over the world. There are also several Vera Wang flagship stores across the globe. Thanks to her hard work, she has enjoyed an illustrious career. Today she is worth $630 million.
Sara Blakely – Female Entrepreneur, Shark, And Billionaire
Today, Spanx is one of the most well known products targeting a largely female audience. As popular as the product is today, Sara Blakely didn't have an easy start in her career as an entrepreneur. Blakely first conceived the product that would become Spanx as a sales trainer in Florida. Her idea was rejected by multiple companies, mostly helmed by men who didn't see the value in her product. Finally, the head of a hosiery company agreed to help her with her design. Blakely was eventually able to get her finished product on the shelves of Neiman Marcus, Bloomingdales, Saks, and Bergdorf Goodman.
This certainly helped her company thrive. However, it was Oprah Winfrey who played a key role in taking the company she founded to the next level. A gift basket of Spanx products she sent to the Oprah Winfrey studios really impressed the media mogul. In November of 2000 Oprah Winfrey included Spanx on her famous list of favorite things.
Today, the business she founded is wildly successful. This is in spite of the repeated rejection she faced early in her career. Spanx is a top selling item for women all over the world. As the result of her hard work, Sara Blakely has built a huge enterprise and amassed a personal worth of over $1 billion. As one of Shark Tank's newest sharks, she expanding her portfolio, and her potential.
Tory Burch – Fashion Icon
Tory Burch is widely recognized as one of the top female entrepreneurs in fashion. Thanks to her business acumen, she was listed as Forbes magazine 73rd most powerful women in 2015. This placed her among female entrepreneurs and leaders such as Michelle Obama, Anna Wintour, Miuccia Prada, and Lucy Peng. Tory Burch earned her place on that list thanks to her success as a female business leader and philanthropist.
Before launching her own fashion brand, Burch was fortunate to nurture her career working for some of the top entrepreneurs in the industry. This included Ralph Lauren and Vera Wang. Clearly she learned quite a bit working for these wildly successful businesses.
Today, Tory Burch remains one of the most successful women entrepreneurs in the world. Thanks to her hard work, she has earned a net worth exceeding $800 million.
Martha Stewart -The Original Lifestyle Guru
Martha Stewart is a pioneer in the lifestyle niche, and has helped paved the way for many other women entrepreneurs in her niche including Rachel Ray, Blake Lively, and Gwyneth Paltrow.
Martha Stewart's empire dates back to the 1970s when she founded a catering company. This led to several other ventures including opening a gourmet food store and publishing several cookbooks. Eventually, her television show and brand, Martha Stewart Living was launched. Today, she is a beloved presence on TV, social media, and in print. She's even managing to impress a new generation with her VH1 show Martha & Snoop's Potluck Dinner Party. Her magazine, also titled Martha Stewart Living still draws thousands of subscribers.
There's no doubt that Martha Stewart is one of the most successful women entrepreneurs of all time. Her companies, investments, and holdings add up to a total personal wealth of $300 million.
Cathy Hughes – An African American Media Pioneer
Cathy Hughes may not be a household name, but her brand Urban One is responsible for creating and distributing a large share of content intended for Urban audiences. In fact, subsidiaries of Urban One include Radio One, a media conglomerate that owns radio stations in markets across the United States.
Ms. Hughes is the first black entrepreneur to helm a publicly traded business. She is the recipient of multiple awards including the Black Affinity Network Pioneer award from Babson College, and the Media Mogul award. As a top female leader in the world of media, she is credited with providing audiences of color with radio and television content that is relevant to their lives. That's very impressive for a woman who once faced homelessness.
Thanks to her business savvy and hard work, Cathy Hughes continues to enjoy the fruits of her success as a female entrepreneur. Her net worth is $460 million.
Naomi Simson – Experience Gift Entrepreneur
Naomi Simson is the founder of Red Balloon, and one of the top ranked Australian entrepreneurs. Her company was founded in 2001 with the goal of offering individuals and business leaders the opportunity to provide the gift of experiences instead of objects. Today, many brands in Australia use the company as a resource for gifts and incentives for customers, business partners, and employees. The company has expanded its offerings to include gift hampers, location based gifts, and event gifting.
Today, Simson takes a less active role in the daily operations at Red Balloon. Instead, she spends her time investing in and providing advice to other entrepreneurs on Shark Tank, writing books to share her knowledge and insights, and public speaking. Thanks to her business success her estimated net worth is $40 million.
JK Rowling – Novelist And Film Producer
It would be impressive enough if JK Rowling was simply known as the author of the Harry Potter series. Of course, that's only one of her successes. Rowling is also a film producer. Her book series has expanded into a wildly successful business that includes merchandise, theme parks, games, and apps. Rowling also enjoys a prolific social media presence.
There is no doubt that she has earned her place among top female entrepreneurs. Not only is she a popular author, she is tremendously successful. JK Rowling has accumulated a net worth of $54 million.
Eva Wong – Financial Technology Entrepreneur
FinTech refers to the business niche that combines finance and technology. Eva Wong is a leader in this niche, and one of the top entrepreneurs in Canada. She is the co-founder and COO of Borrowell. Her company is a personal finance brand that uses technology to assist customers in reaching their financial goals.
Evan Wong is known for building diverse teams that are capable of reaching their goals and solving problems. She's also a leader at packaged meats company, Maple Leaf Foods and management consulting firm Oliver Wyman. Her net worth is unpublished.
More Top Female Entrepreneurs
There are so many more trailblazing female entrepreneurs than are listed here. These entrepreneurs are responsible for employing millions of people, and are represented in virtually every industry.
Who is the most famous female entrepreneur? That depends on who you ask, and the criteria you set. There's no doubt that media mogul Oprah Winfrey would make the list for many. So too would entertainment icon Beyonce Knowles. If finances are a key criteria, then there is no doubt that Chinese business mogul Zhou Qunfei would be a top contender.
In any case, while underrepresented in the past, female entrepreneurs play a big part in the global economy – and fortunately, their numbers and contributions are rapidly rising.