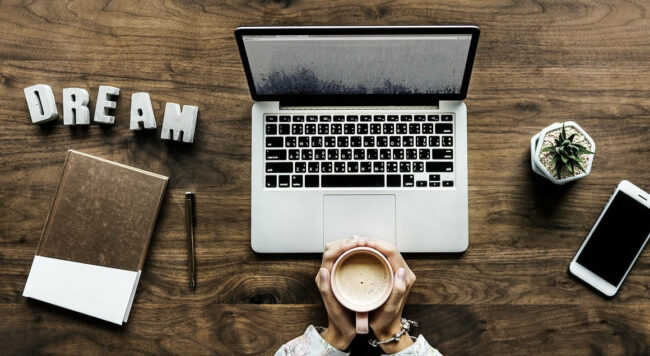 Business has evolved and negotiations, meetings, hirings, and more are increasingly done online. Along with this new way of connecting people, a new way of creating, sharing, and editing data has evolved as well.
Here is a quick list of the ten best office applications and software solutions you can use to evolve with the new way businesses and people connect.
Microsoft Office Web Apps
Microsoft Office is a longtime favorite among professionals and is widely used around the world. It has a comprehensive set of features and capabilities, supports and create many types of files, and is easy to understand and use.
Microsoft Office Web Apps (Excel, Word, PowerPoint, OneNote, etc.) serve the same function as the normal desktop software but can be accessed online and does not require any downloads or third party software.
Polaris Office
Polaris is a top alternative to Microsoft Office and has the capability of casting to Chromecast and reading ZIP files without extraction.
Polaris is a wonderful business application for word processing, spreadsheets and presentations. There is also a Polaris Drive that functions as Cloud, allowing you to save your files on the web instead of taking up space on your hard drive.
Evernote
This handy application allows you to take notes, record and share ideas, and manage lists on the go. For those quick annotations you want to make without actually having to write Evernote has you covered. And it's available (and effortlessly syncs) on both on your computer and mobile device.
Google Drive
Google Drive is available for free and can host all your Office documents. As an added treat, you can share those documents as you choose for further collaboration between team members. Each person can edit in real time and have the archive automatically saved. It cuts down on time and has a simple interactive interface.
Dropbox
Dropbox allows for handy web storage of any or all your documents and files – keeping them secure in the cloud. Dropbox is user-friendly and delivers real peace of mind by protecting you from hard drive failures and file deletions. Dropbox can be used across multiple platforms.
Zoom
Many video conferencing and webinar applications are available but Zoom has quickly risen to the forefront. Zoom is simple to learn, easy to use, and has great video and audio quality.
Whether you need it for one-on-one demos, team meetings, or massive online presentations and events, Zoom offers both the features and stability you need to be professional.
GIMP
GIMP is an open source alternative to Adobe Photoshop; it saves you money and does a decent job at image editing. If your business only requires basic design and editing abilities, GIMP can be a perfect application to use. Do touch ups, cropping, color blending and more with simple tools while achieving good picture quality.
7-Zip
7-zip gives you quick and easy file compression and extraction for those bulky documents that must be sent together. It is great for compressing large files and making them email-ready, for free!
FaxBurner
FaxBurner is a very useful online, email and app-based platform for faxing. Whether you fax a little or a lot, FaxBurner makes it easy to send, receive, scan, markup, and sign documents without the need for a physical fax machine.  Get a free fax number and start faxing from your computer, iOS, or Android device.
Summing up 9 top office apps

Countless office and business applications have been developed for the modern, internet-centric business world. The ones above are some of the top applications, but there are countless others to fit your every need.
There has never been a better time to enjoy the convenience, time-savings, and professionalism of these apps and software.