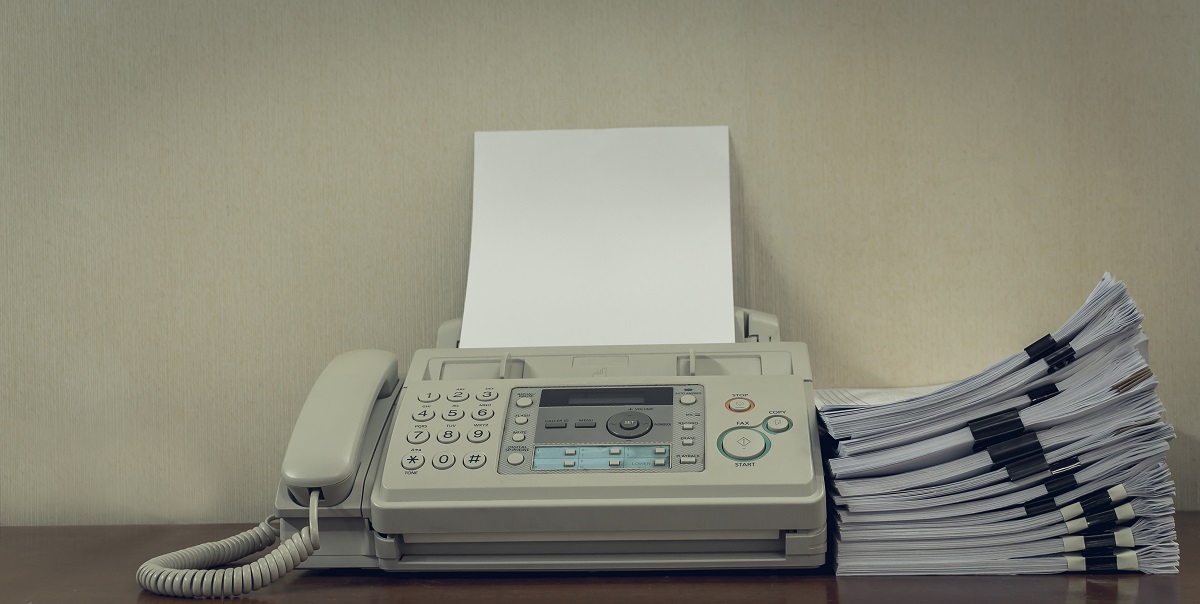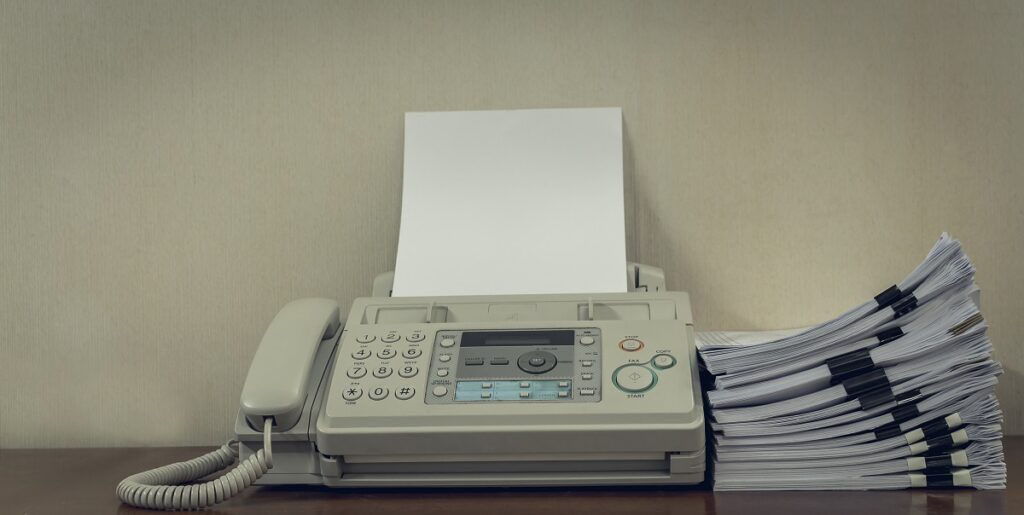 After the invention of the Electric Printing Telegraph in the 1840s by Scottish inventor Alexander Bain, the technology went through many iterations and improvements until the world was blessed with the Fax, or facsimile, machine.
Fax machines became incredibly popular in the 80s and 90s, when it would have been hard to find an office without one. The ability to transmit copies of images and documents over the telephone brought with it obvious advantages in terms of time efficiency and cost savings that were hard to beat with any other technology.
With the rise of the internet, though, freestanding fax machines have slowly been replaced by much quicker digital technologies such as email, or by internet-based fax services (such as our own). The few exceptions to this are in countries such as Japan, where fax machines remain extremely popular.
Optimize Efficiency With Online Fax Services
In heavily regulated industries where copies of paper documents containing real signatures remain important, businesses are increasingly switching over to internet-based fax services such as Fax Burner to save big on time and money.

Switching over to digital fax services is one of the easiest ways to optimize your office efficiency – taking almost all of the hassle out of the process. Apart from digital solutions just simply being quicker than analog alternatives, many employees joining organizations today will have never had to use a fax machine before and could be completely unfamiliar with the technology.
Being able to use a website, email inbox, or dedicated digital app makes sending and receiving faxes a much more intuitive experience, suited to employees of all ages and walks of life.

In addition, using digital technologies to replace fax machines completely eliminates the need to pay for repairs, upkeep, or replacement of physical machines. Alongside the professional support included with plans such as those on offer at Fax Burner, gone are the days of waiting for the one guy in the office who even knows what a fax machine is to come and fix an urgent problem.
Integrating fax over IP solutions by using internet-based services means the world is slowly getting rid of those old and clunky machines forever. Online fax services streamline the faxing process and can result in serious time and cost savings in the offices of your small or medium-sized business.
About FaxBurner
FaxBurner is headquartered in Laguna Beach, California, and has been providing online fax freedom to over a million individuals and businesses for over 10 years.
For as long as the fax is still around (and we don't think it's going anywhere anytime soon), we'll be here helping people embrace this technology in a modern and efficient way through the use of cutting-edge web interfaces and apps.
We offer a range of plans to use our services that start from completely free, and go up to an affordable $22.95 per month for the most frequent of faxers. With each plan we are waiting and ready to provide you with professional support that helps you to hit the ground running with online faxing.
Safety and Security of Online Faxing
Internet-based fax services or "cloud faxing" comes with a wide range of attractive benefits – optimizing time efficiency, saving money on installation and maintenance of physical machines, and being easier to train employees to use.
Many businesses continue to have a series of reasonable concerns about security, though. After all, it's much harder to hack an analog fax than a digital email, and some modern companies have even started opting for faxes over digital communications to transmit their most sensitive information.
For most business uses, though, the combination of fax technology and the modern security features of a computer or phone can provide a great deal of security that keeps personal details and intellectual property safe.
By using a dedicated faxing app on your phone, you can usually ensure that your fax communications are only accessible through the use of a built-in fingerprint reader, or with some of the latest phones, using face ID. Most services also incorporate a high level of encryption to make sure your faxes only end up with the intended recipient.
Key Features of Online Fax Services – Fax Burner
If you're looking to streamline your faxing and optimize your office efficiency, here's what you can expect to gain from utilizing an online fax service like Fax Burner:
Fax from your computer via a web browser or email provider
Fax from your mobile phone via dedicated iPhone and Android Apps
Add digital signatures seamlessly
Add photos using your smartphone camera
Transport Layer Security protocols to keep your faxes secure
A free disposable fax number for 24 hours
Permanent fax numbers with premium plans
Send & receive up to 2,000 pages a month with our premium plans
Speed and Scalability With Online Fax Services
Clunky office items like fax machines, printers, and scanners seem to love breaking down all the time and holding up the office workflow. Between replacing paper, ink cartridges, and downtime for scheduled or impromptu maintenance, these items tend to weigh organizations down with alarming frequency.
One of the key benefits to switching from regular faxing to an online fax service is the speed with which you can simply get the job done and move onto the next task. Your phone or email provider just doesn't break down or need maintenance in the same way a physical fax machine does, and this is critical for businesses who have tight deadlines and demanding clients.

Linked to this benefit, is the ability to quickly scale your fax activities up or down based on current usage, without the need to buy more machines or supplies, or indeed leaving already bought equipment completely idle. The power of the internet, when applied to faxing, can truly unlock a new world in terms of efficiency and productivity.
Start Faxing in 30 Seconds With Fax Burner
Fax Burner allows you to quickly and easily turn your iPhone, iPad, Android device, or email inbox into a fully-functioning fax machine. With an instantly available free fax number, you can send and receive faxes for up to 24 hours (or forever with a premium plan).
Through the Fax Burner website or free fax apps, you can compose, sign, send, and receive faxes with ease. Our selection of reasonably priced packages will help those with greater fax needs to secure a permanent fax number, access quick and professional support, and process up to 2,000 pages per month.
Our clean, modern app design means you can seamlessly add real signatures to documents in real-time, and send them anywhere in the world in seconds. Our cutting-edge fax to email technology allows you to store incoming faxes in your email inbox as PDFs, or in the storage of a digital device of your choice. With our help, your business will never have to use, repair, or replace a fax machine ever again.
Make the first step to streamlining your faxes and optimizing your office efficiency today by trying out our service for free – no commitment or credit card is required.