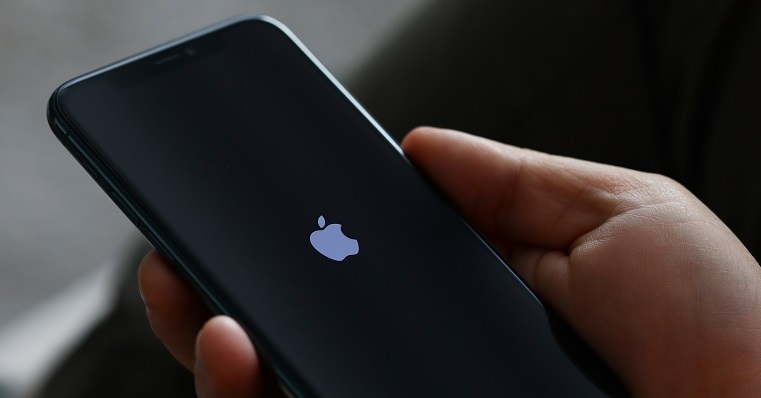 For many companies, faxing is an integral part of how they do business – it's how they prefer to receive and send documents. Not everyone has a fax machine though, so what can you do if you have to scan or fax an important file but you don't have the right equipment?
Thankfully, we live in times where everything can be done from your phone – even this. Below, you will find all the information you need about how you can scan and fax documents from your iPhone in just a few steps.
How to Scan Documents from Your iPhone
Before we get to faxing, let us give you a very short instruction on how to scan your documents using only your iPhone. There are two ways in which you can do it.
The first way is to simply take a picture of the document you need to scan. Keep in mind that using flash can help in making it more clear and improve the quality of the photo.

The second way to scan documents is via the Notes app. This is something that many people don't know about, but your iPhone can act as an actual scanner. To do it, you need to hold the Notes app's icon. One of the options you'll see will be "Scan document". Choose it. You will see something that resembles a camera – take a picture of your document and adjust the edges accordingly.
You can also choose the color scheme in which you want the scan to be in. You have four options – color, grayscale, black & white and photo. Once the scan looks the way you want it to, just click "Done". It will be saved to your Notes app, from where you can save it, share it, or do whatever else you need to do with it.
How to Scan and Fax Documents from Your iPhone
Now that you know how to scan documents, let's move on to faxing them. You might be thinking "Can you fax on an iPhone?" The answer is yes, you absolutely can!
The easiest way to do this is by downloading an online faxing app, such as FaxBurner and signing up to the online fax service. It will allow you to scan and fax documents no matter where you are or what time it is – pretty convenient, isn't it?
Here is a more detailed guide:
Download the FaxBurner application from the App Store.
Create an account. Depending on your needs, you can opt for a free version with a fax number that will be active for 24 hours, or you can subscribe to one of the available plans and keep the fax number forever.
Once your account is active, you can start faxing the documents. To do it, simply open your FaxBurner app and click "Compose a fax". You can send documents in PDF, or you can take a picture of the file you want to send and select it from your photo gallery. From within the application, you can add a cover page, sign a document and more.
You have two ways of sending documents – you can either send them to our unique fax email address, with the recipient's fax number as the subject line, or you can send them directly from your FaxBurner app.
Once you send the fax, the only thing left to do is wait for your recipient to respond. We will notify you of any new fax – both in the app and by sending you an email.
And that's all – you have successfully sent your first fax from your iPhone.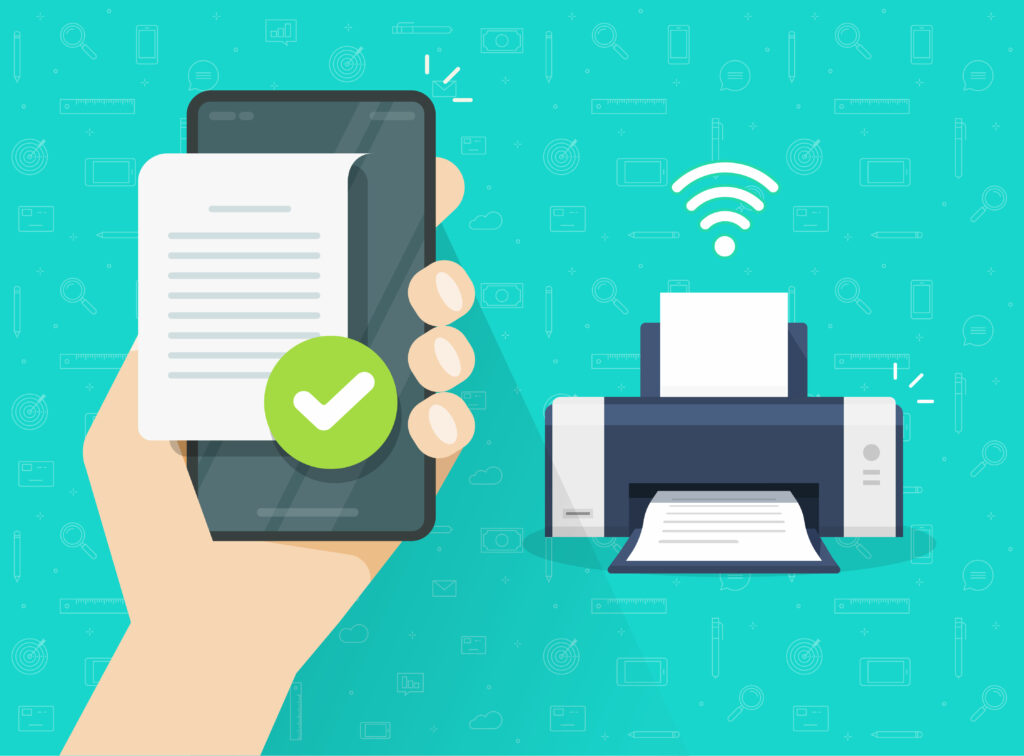 Why Should You Fax Documents from Your iPhone
If you're sending just one or two documents from time to time, the answer is pretty simple – you should fax your documents from your iPhone because of its convenience. This way you don't have to purchase a fax machine.
You're also not restricted in terms of where you're sending the fax from – when you fax documents with a fax machine, you can only do it in the room in which it is located, for example your bedroom or your office building. When you fax your documents from your iPhone, that restriction doesn't exist. You could easily be sending the documents from the other side of the world.
What's more, using a fax machine involves money. After all, as we already mentioned, before you can use it, you need to purchase the machine, as well as anything else necessary to fax, such as paper and ink. With your iPhone, there's no need for additional equipment – your phone is enough.
How to Choose an Online Fax App
With many online faxing applications available on the market, it is important that you understand what to look for in a good one, as there are plenty that leave a lot to be desired. So, here are the three main things a good online fax app will have:
Ease of use – when picking an app, you want to go for one that is easy to use, instead of one that has plenty of complicated features you are never going to use. FaxBurner has a user-friendly interface, as well as an intuitive design.
Mobile data accessibility – there are online fax apps that can only be used when you're connected to a wifi network – that's not very convenient. Make sure that you choose an app that you can use even with your mobile data.
Functionality – we all know an app or two in which the number of ads makes it almost impossible to use it comfortably. That's why the app you choose should prioritize your experience – while it doesn't mean that it can't have any ads, the ones that it does have shouldn't affect your experience as a user.
Scanning and Faxing Documents from Your iPhone – Frequently Asked Questions
What do you need to fax documents from your iPhone?
In order to scan and fax documents from your iPhone, you only need three things:
Your iPhone
An internet connection
A fax app (either free or with a subscription)
How long does it take to fax documents?
The process of faxing your documents is extremely straightforward, which is why it shouldn't take you more than a few minutes (although it might take a bit longer depending on how many documents you have to fax).
When will my recipient receive the faxed documents?
Usually, the recipient will receive the documents within a few minutes from when they've been faxed. However, if their line is busy it might take longer.
Should I choose a free app or a subscription for faxing?
This is something that we cannot give you the answer to, as the truth is that it all depends on your needs. If you're an occasional fax user that doesn't send out more than a few faxes a month, then a free account should do you just fine. In other cases, it would definitely be more beneficial to purchase a subscription so that you don't have to worry about running out of free pages to fax and/or receive.
Additionally, if you have a business, you might want to consider investing in a fax subscription instead of an actual fax machine, especially if you consider the convenience it provides you with and compare the costs of both solutions.
The Bottom Line
For many people, faxing seems like an action of the past – however, the truth is that for many businesses it is still an integral part of day-to-day operations, and one day you might also need to do things 'the old school way'.
If the day came, and you found yourself needing to fax documents, fear not, as, as you can see above, you can easily do it from your iPhone. Both scanning and faxing documents using your phone are very straightforward, not to mention convenient. And with the right online fax app, such as FaxBurner, you might even look forward to the next time you need to fax some documents.