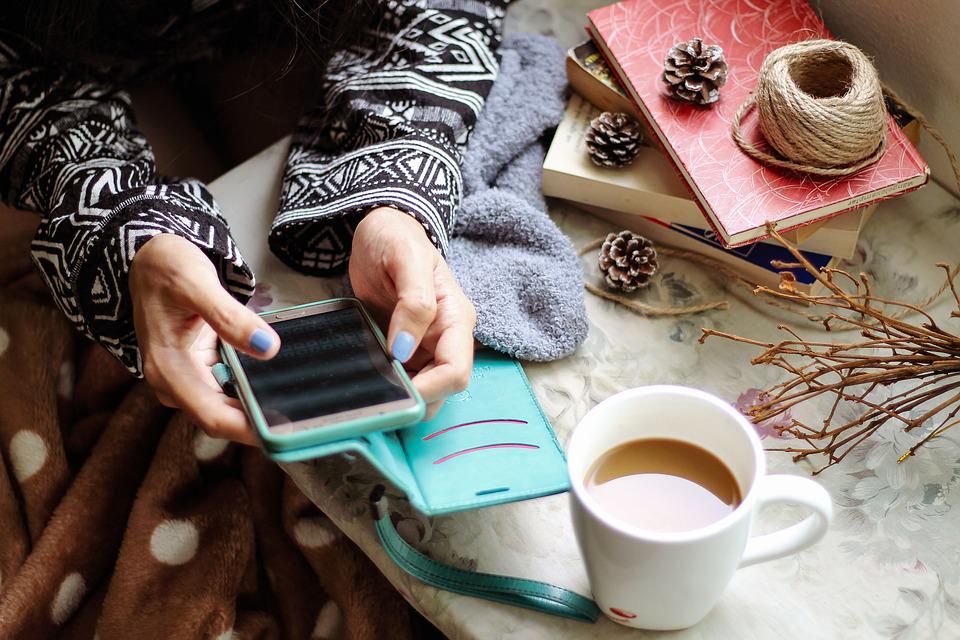 Today's world is a busy one, and no one knows this better than business owners. More often than not, being in charge means you are the manager of many different jobs. Managing people, developing a brand, doing the inventory, paying utilities, organizing varied events, and networking – all of this in addition to being the social media manager. It can be a lot!
Most of these responsibilities are absolutely crucial to fulfill in order to grow a thriving business. For example, it might not be enough to have a great product or service when you don't have an established customer base.
That is why one of the pillars of creating a successful brand in this day and age is social media marketing. Social media are an incredibly powerful tool that is made not only for making connections with people (and potential customers) but for growing your business, creating a unique image, being in a space where your customers already spend a lot of their time.
Data suggest that more than 90% of successful brands engage in social media. And this is a number you simply can't ignore. But knowing that and actually implementing a social media marketing strategy are two different things. How to do it right?
Well, a good start would be to prepare a list of social media topics that might be of interest to your followers. A social media campaign is not a race but a marathon. Most algorithms on social media platforms reward consistency, so it's good to create a solid social media content plan to cover all the bases and consistently deliver the most interesting and relevant content.
To make this task a little simpler, we prepared this article on social media post ideas, topics, and formats you can include in this plan. No matter what kind of business you have, you can find some valuable ideas on this list.
Ready to make your social media the place to be online?
Post Your Personality
The best advice regarding posting on social media is always to make your social media followers feel like they are connecting with a real human. Of course, notifying them about the upcoming sales or events is important, but it is wrong to treat your profile like a notice board.
People engage with the content they can relate to, and there's nothing more relatable than another human being. How does that look in practice?
Personal news
Give your audience a little bit of access to what your life, or that of your team, is really like. Training for a marathon? Inspiring! Spend a weekend helping a charitable organization? Be proud. You can post occasional personal news like birthdays, the birth of your child or grandchild, your goals, and personal milestones too.
Your opinions and recommendations
There is no better way to diversify the type of social media posts you share than with some personal opinions and recommendations. Sometimes it can be a voice in an important social matter, sometimes the link to your favorite playlist for Fridays.
Your community
One of the best ways to engage with your followers is through issues close to their hearts. It is a good idea to involve yourself in the matters of your community. This way, you can help a good cause and also present yourself as a team player and someone who cares about others.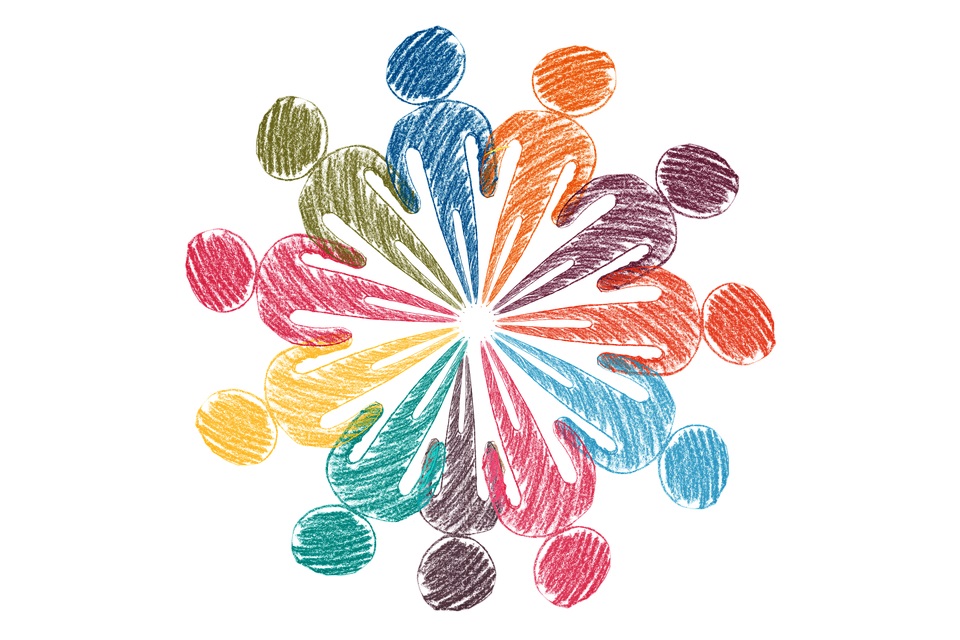 Humor and charisma
Sometimes all of us need to take some edge off. Posting funny things to your feed is a great way to share your sense of humor and show that you don't treat yourself so seriously. Remember that often more relevant topics create the biggest laughs. It might not be the easiest thing to jump on a trend, but when you do it right, it is certainly worth it.
Lifehacks
Everyone likes to find some ways to make life easier, and your audience is not an exception. If you have some tools and techniques that help you in your business and everyday life, this could turn into golden content. Share your knowledge with others, and watch your online community grow.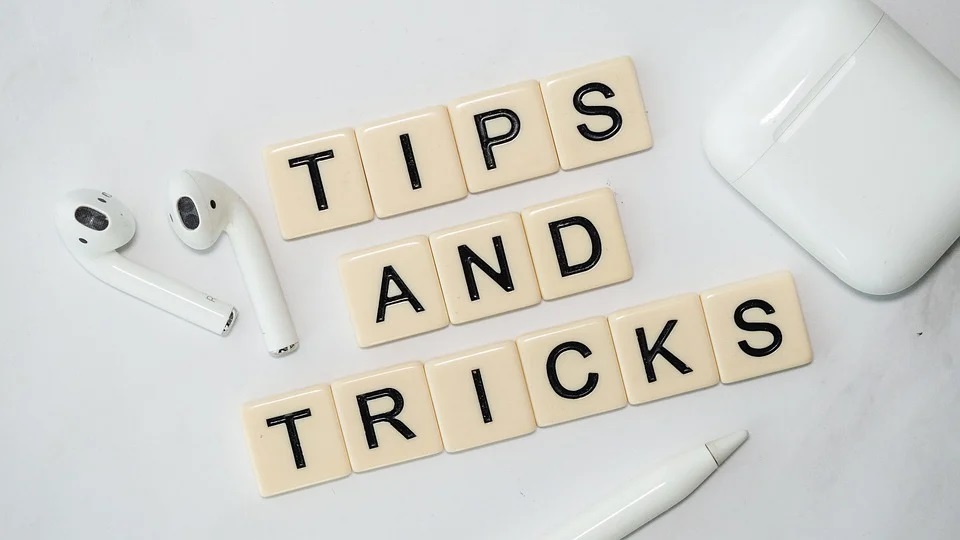 Daily life
Sometimes even running errands or having regular interactions with customers can make your profile more interesting and your content – more unique. This way, you can show yourself from a human side and be more relatable. Maybe it's not only you who always runs late and likes to start their mornings with a juice and some meditating?
Don't shy away from imperfections. The modern social media world values authenticity above all. Of course, it might not be the most advisable to post about every little thing that went wrong for you, but showing that you're not a robot incapable of making mistakes can help you build a community based on genuine respect and admiration.
Post Your Business
Social media post ideas have to include business-related content. Of course, the whole point of having social media presence is to familiarize people with who you are, what you do, and why it is you they should consider for their needs.
Some social media post ideas regarding your business can look like that.
Product photos
It's quite obvious, especially when considering image-based social media platforms like Instagram that you should post photos of your products, services, or recent work. Your followers and potential clients will want to see what exactly you can offer them.
Quality photo content is very important because it translates into more engagement than just words and descriptions. Make sure you're taking the photos with a quality camera and that the pictures are esthetically pleasing. It's also best to choose one style or esthetics and carry it on all of your social accounts.
If you don't have much experience in graphic design and photography, it might be a smart move to hire a professional who will be able to help you create coherent visuals for your brand.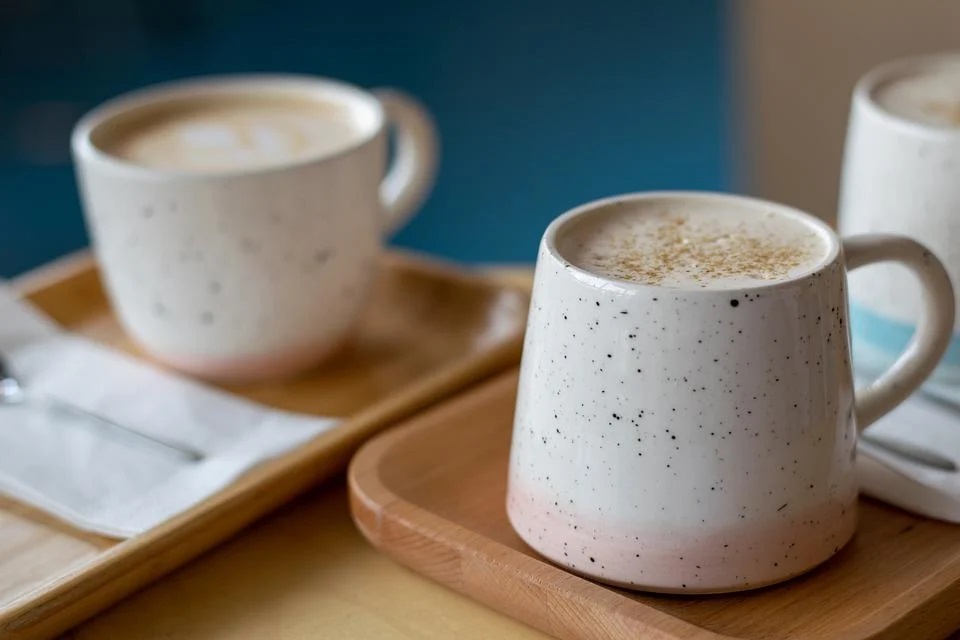 Employee profiles
It's important to showcase that your business has a face, and that face does not belong only to you! Showing your team (if you have one) and their contribution is a great way to let your followers know what you're all about and who exactly is behind your brand. Always go back to the people and the value they bring to your enterprise.
Clients' testimonials
All your social media channels can be a great place to share the clients' testimonials. It is a great example of a social media marketing strategy that can translate into real profit. People nowadays look for proof and reasons to invest in the product or service, and testimonials have a massive impact on the customers' decisions.
Post authentic testimonials. Remember that people can usually tell when they are being deceived and what shouldn't be an ad really is one. It is best to ask your customers to write reviews for you and post those.
Special deals
Many brands utilize the power of social media to post about special deals, promotions, etc. To engage a little more with your audience, it is a great idea to run contests in which lucky winners can get some free stuff. This can also help you increase traffic to your channels by encouraging your audience to share posts about the contest with their followers.
Success stories
To inspire your followers and showcase what you excel at, post about your success stories. It can be a case study, a satisfied client's testimony, or an accomplishment you're really proud of. Being on social media gives you the bragging rights, and you should use them!
It's significant to present yourself as an expert in your field, and posting about your successes can be a factor in that. Also, the positivity you're spreading is only an added bonus.
Business updates
When something exciting is happening, it's the perfect opportunity to remind your audience about your work and everything that makes you passionate about it! Post about the upcoming events, promotions, changes, industry contests, and awards. Anything and everything that is relevant to your business and your followers.
Interesting stats
Again, we're going back to presenting ourselves as experts in our field. From time to time, post some interesting stats, updates, and trends occurring in the industry or your business. Add some value to the life of your followers. Discuss the presented information and invite the audience to share their ideas, conclusions, and experiences.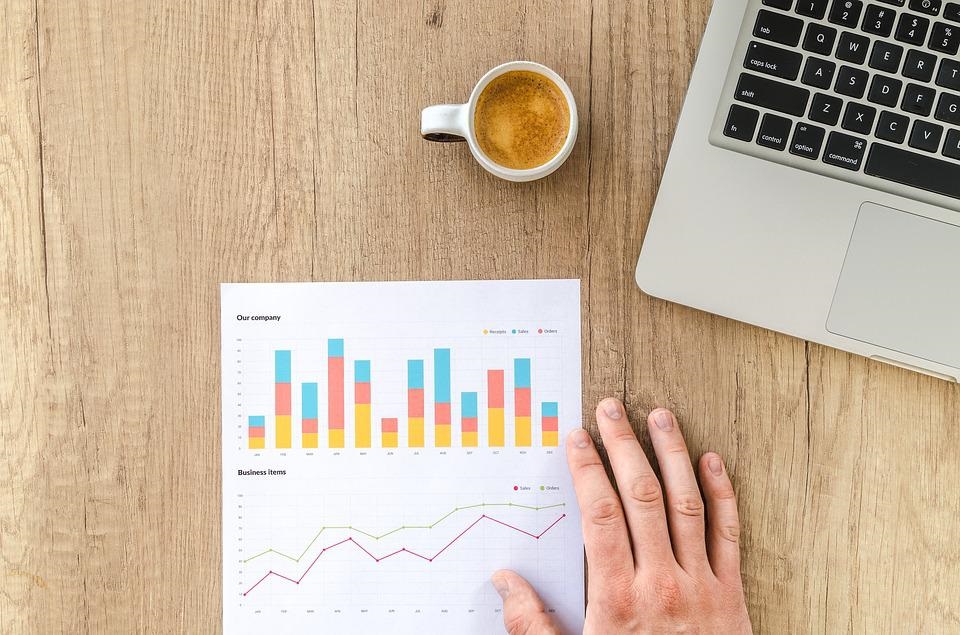 Post for Your Audience
The social media posts you're choosing to upload are meant to catch your followers' attention and increase engagement. Although posting about your business seems like the primary purpose of having a social media accounts, what will make people really invested in you and your products is the added value you can provide for them.
Like we said earlier, your social media page is not a notice board, and it's not (or it shouldn't be) one big advert. It's all about curating community, and to do so, you have to post for your followers, not just to them.
Here are some content ideas that will make your social media accounts truly noticeable in an ocean of other brands' channels.
Helpful tips
Helpful tips might be similar to lifehacks, but you can make them more specific and limit them to tips regarding your products, services, or your expertise. You can share some interesting daily or weekly tips on how to use your products, how to extend their life, or share your recipes for food and drinks.
If you have a fashion brand, share some ideas for outfits and how to take care of the clothing. Give tips on the subject regarding your business and industry, and encourage people to send you the end result of them being used in action.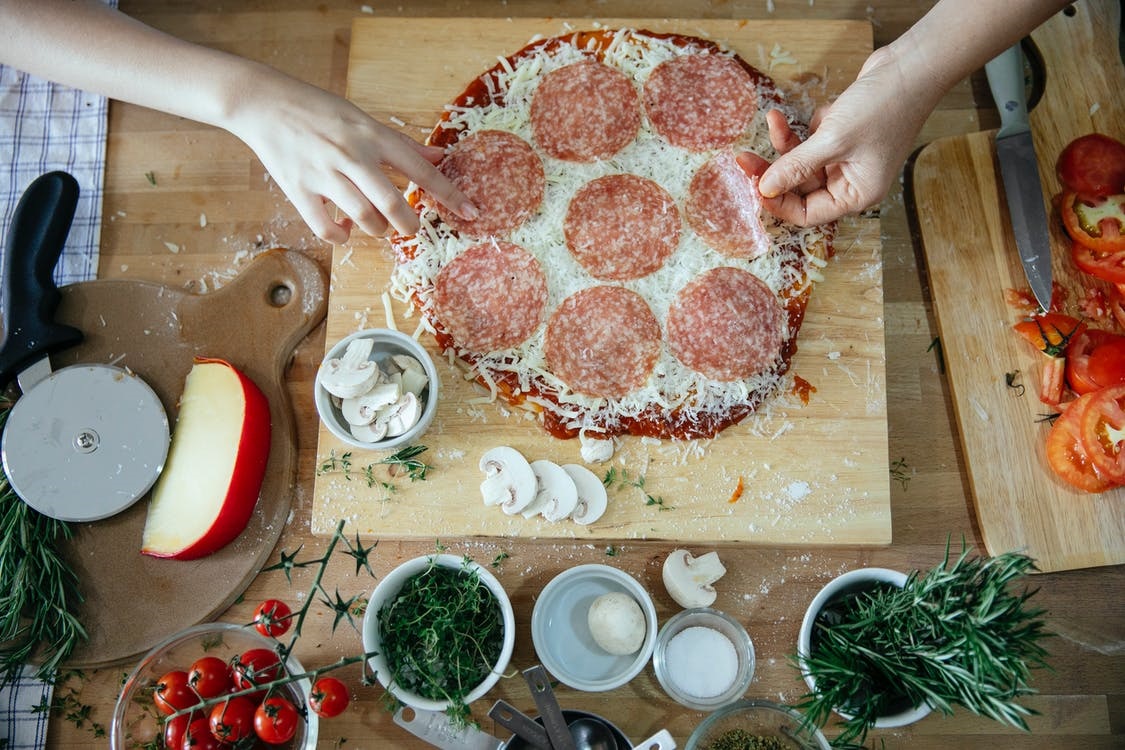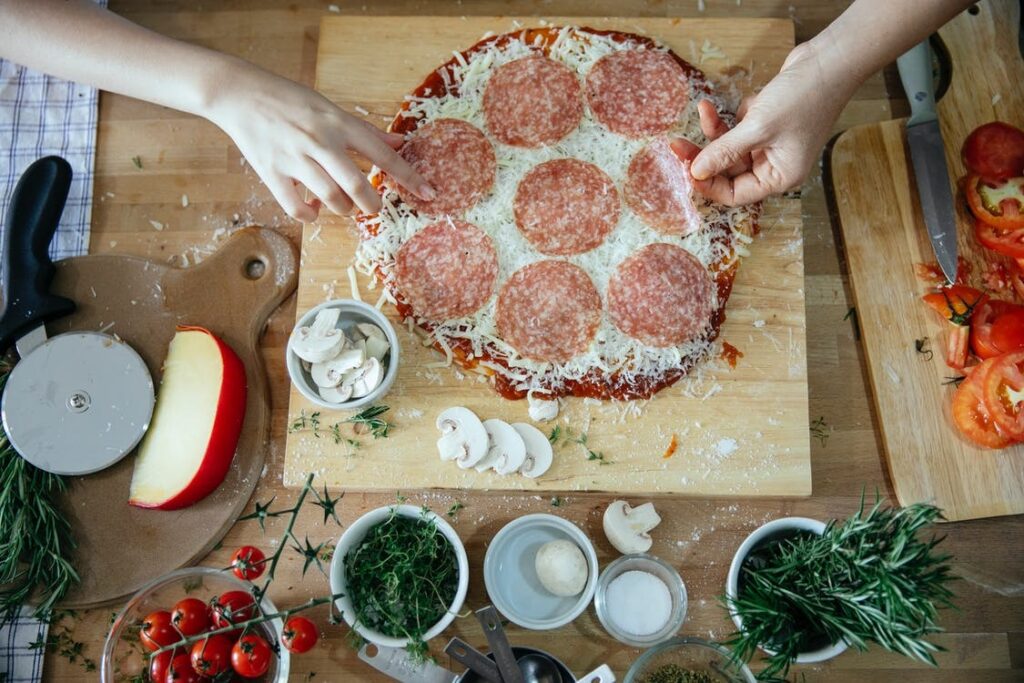 Monthly reminders
Stay on top of the routine responsibilities that your followers might have. Remind them to visit your dental office for teeth cleaning or your grooming salon for their pets' grooming appointments. You can invite them to your cafe for a free morning bagel on the first Monday of the month or your music store for the evening with guests you're hosting once a month.
You can also remind them about some important matters regarding your profession. It can be a reminder about medical checkups or what plants can be planted at specific times of the year. Make this content all about them!
Monthly series
Anticipation is a fantastic tool for capturing one's attention, so it only makes sense to use it in your social media content strategy. It can be achieved by creating monthly series on your social media channels.
The best thing about these social media post ideas is that they can be conducted in various ways. You can make some interesting series in the form of Youtube videos, Twitter chats, blog posts, Facebook live, or your Instagram stories. Anything that works for you and your audience.
The monthly series is an excellent example of the efforts that increase the audience's engagement and often attract new followers. By talking about some interesting, relevant topics in a longer format, you're giving your followers easy access to knowledge and also the reason to keep coming back to your profiles.
Additionally, it's a fantastic way to connect more with the audience, find out their expectations, and make them a reality.
Social media takeover
Many bigger and small businesses benefit from something called social media takeover. In this scenario, we let somebody else – a colleague from the industry, an activist, an expert, an influencer – "take over" our social channels for a day or a week.
This tactic is great for a few reasons. First of all, these takeovers usually happen under specific circumstances. We invite somebody else to produce content for our followers in order to familiarize them with some specific topic or issue, or maybe just to spend some nice time with a new face.
Secondly, when we invite somebody with an already existing social media following, we invite the followers of that person too. This exposure can be very good for our business.
Thirdly, the new perspective and expertise of our guests can be incredibly valuable for our audience, so everybody wins!
Guest posts
Guest posts might be similar to media takeover, but usually, they're limited to one post at a time. It is especially popular to invite guests to write a blog post for our brand's blog. Guest posts are an opportunity to add some engaging content on a specific topic.
By cooperating with an industry expert, we can also present ourselves as experts. It improves our site's trustworthiness and expertise and shows that we are open to building relationships within our community and industry.
And much like with a media takeover, by inviting somebody with a larger following, we can get more valuable exposure.
Live videos
Lately very popular are lives, and there are good reasons for that. You can do them on almost every major social media platform (they are especially popular on Instagram, Facebook, and TikTok). It's one of the easiest, most direct ways to connect with your audience instantly.
Like we said earlier, there is a significant emphasis on authenticity in the modern social media world, and lives are a perfect example of that. They give your followers a chance to see the real person behind their favorite products.
You can communicate with the audience on the spot and show a more playful and "real" version of yourself. The audience loves seeing small business owners rise to the top with their amazing ideas and execution, and they love asking questions and having conversations with their favorite creators.
Blog posts
No matter the size of your business, you should consider creating your blog. Blogs are one of the main routes through which people can end up on your website. And this format is really versatile. You can write posts about trending topics, topics relevant to your industry, product reviews, seasonal tips, and more.
It is also very beneficial to update the old blog posts as they might be bringing traffic to your website. Updating the older content, so it still has value to the reader is one of the ways we can increase the traffic to our site from search engines.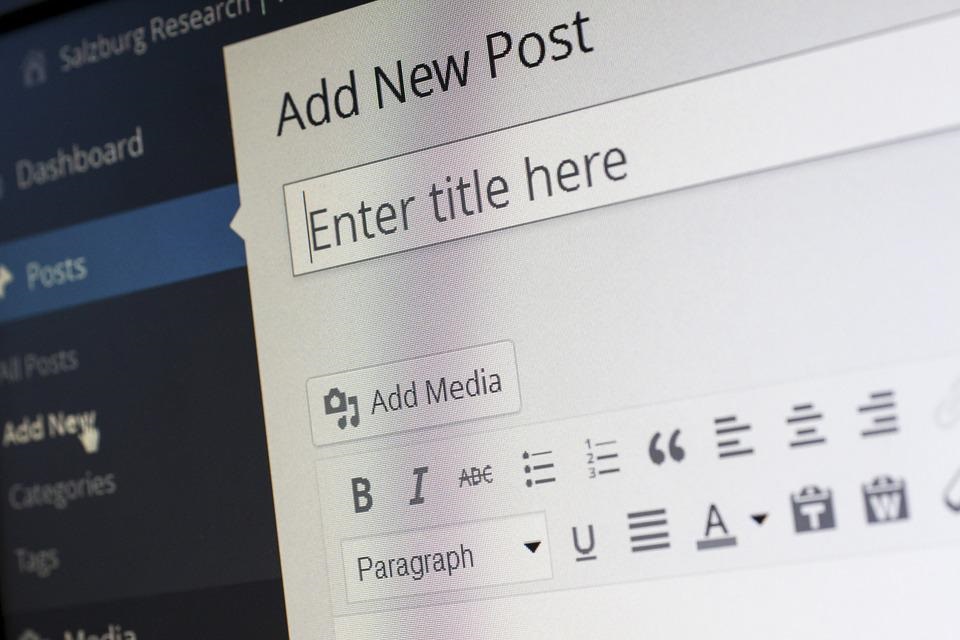 Final Thoughts
As you can see, there are many ways to create engaging content and build a community of people that share the same love for your product and brand that you have.
The key takeaways are never to forget that people connect with other people, so your posts should be focused on bringing some kind of value to your audience. It is also crucial to show yourself from a human side and share some personal information.
Running a business while being your own social media manager can be tough, and that is why it's best to depend on the tools that will make it a little easier. One of these tools is FaxBurner faxing app.
The app allows you to acquire free fax numbers and fax quickly from your email, iPhone, and iPad. The FaxBurner app has many great features, too, like the possibility of creating multi-page faxes from photos.
Now sending a fax is as easy as sending an email. Install the app and benefit from the quick and secure tool for sending important information.