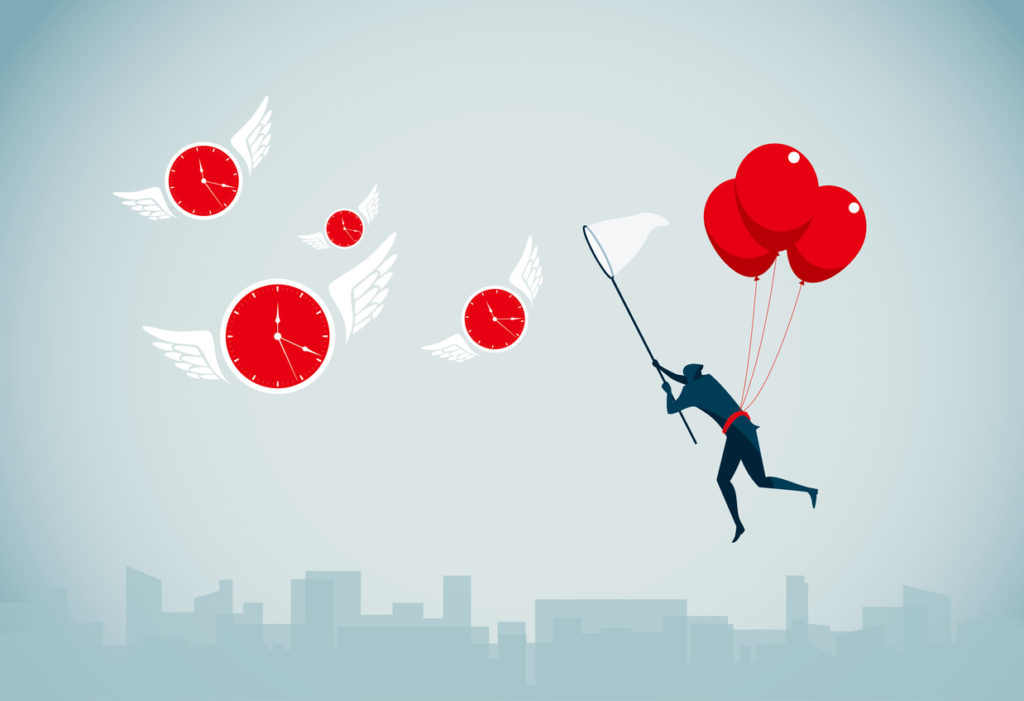 As an entrepreneur, you have a lot on your plate every day.
At times, it may seem impossible to get everything done.
Yet there are many entrepreneurs out there who are incredibly productive, managing what seems like a double workload.
You might be wondering: How do they do it?
A huge part of success comes down to the ability to manage your time well. If you want to get the most out of your day, here are some of the best time management strategies for successful entrepreneurs.
Start Simple
Sometimes the hardest part of a task is simply getting started. So start small to reduce procrastination and get yourself going. Once you have momentum you can tackle your task with newfound focus.
Break Tasks into Sub-tasks
Tackling a difficult task requires a lot of mental energy. Tackling a small tasks requires only a little. So break down projects into manageable sub-tasks that you can deal with quickly and effectively. In this way, you'll progress through projects with a clear head and focused attention.
Keep a Time Journal
If you would like to see how much time you spend on any specific task, keep a journal of your time. From there, you can assess if you spent that time well or if there's room for improvement.
This will also help you see if there are tasks you can delegate or get rid of entirely.
Time Limits
We tend to take all of the time we have to complete a project. So if we give ourselves two weeks, we take two weeks. If we give ourselves one week, we'll complete it in one. Granted, you should make sure that you give yourself ample time to get your project done right. But anything beyond that, prevents you from moving on to the next important task.
Prioritize Your Tasks
One of the best ways to manage your time is to figure out what's important, and disregard the rest. Don't waste your time on tasks that can be done by someone else, or ones that don't need your attention right away. In other words become a master of setting priorities.
Sure, we all like to cross things off of our list. But if we're tackling less important tasks just to accomplish that, we're managing our time poorly.
Plan Your Week
It may take time to plan your week, but it's well worth it. Planning injects much-needed predictability and transparency into our otherwise chaotic schedules.
Besides, we're creatures of habit. Planning similar activities for the same time each day (or same day each week) helps us stay motivated, focused, and productive.
Leverage Tools & Technology
So many of the tasks that we once handled manually, can now be simplified or altogether automated using technology. Take a good look at where you're spending a lot of time, and look for tools that can take some of that effort off your plate.
Set your bills to pay automatically. Schedule social media posts a month in advance. Set appointments automatically using an online calendar. Send faxes on the go using your smartphone. Call your leads using power dialer software, rather than dialing manually. Use team and project management software to keep everyone on the same page.
Find the tools that make your day easier and help you manage your time.
Hold Yourself Accountable
The buck stops with you.
Take responsibility for your productivity and time management skills and be honest with yourself when you are, and aren't, succeeding. Set goals for yourself in terms of accomplishing tasks, and hold yourself accountable when you come up short. Reward yourself when meet or exceed your own expectations
Be Realistic
We all want to get a lot done. But giving ourselves too much just makes us crazy and keeps our mind spinning in circles. Be realistic as to what you can accomplish, and you'll find that you manage your time much more effectively.
Also, give yourself a little leeway when things don't go as expected. We all get interrupted, some tasks take longer than anticipated, sometimes we have unexpected fires to put out. And sometimes we just need a break. Even the best time managers have rough patches.
Summing up the Best Time Management Tips for Entrepreneurs
Time management is a critical skill for every successful entrepreneur. By working efficiently and ensuring time is spent only on the most important tasks, we increase the value of every hour of every day. Follow the tips above to stay focused, efficient, and sane when there is much to get done.
What's your best time management tip?