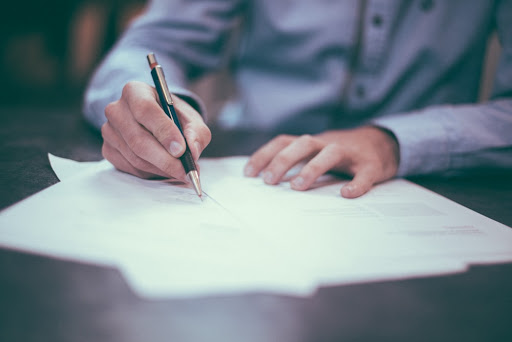 In today's world of technological advances, fax isn't an old-fashioned tool but a service that goes hand in hand with innovation. While you might not use it privately, it is sometimes considered to be a must-have device in business – safety, usability, and speed are only some of its features.
The faxing services are as applicable today as they were before and offer an array of possibilities to send and receive documents securely. Fax services are also offered by the UPS or United Parcel Service, which you can find near you.
This article answers frequently asked questions about the price, usability, and safety of the United Parcel Service.
Does the UPS Store Have a Fax Machine?
If you go to the nearest UPS store, you would be surprised to see a fax machine among the piles of parcels. So the short answer is yes – UPS stores do have a fax machine that you can use for a fee. Besides, you can also benefit from their shredding service to completely destroy the documents with sensitive information, among other services.
So any UPS store can easily become your go-to place whenever you need to send or receive faxes. Note that you can visit any UPS store from Monday to Friday between 7 am and 10 pm.
Available UPS Fax Services
Sending faxes is not the only service you can choose in any of the UPS stores. The available services for faxing needs are as follows:
Sending faxes
Receiving faxes
Finding a fax number
Using printing services or multi-function printers
Getting a cover sheet
How to Use UPS Fax Services?
Preparing your visit to a UPS store is effortless and doesn't require much – all you need to take with you are the documents to send and money to pay the fee. Sending faxes is easy, and you won't have any issues with it even if you use your own fax machine. The most time-consuming part of using a UPS fax service is getting to the nearest store, and the rest is a breeze with the help of a staff member.
Here is what you need to do when you arrive at the store:
Give the documents you need to send to a staff member.
Show the fax number you are sending to or a cover page if available.
If you are using a long-distance fax service, key 1 before the area code.
Hold for connection and scan your documents.
Not only quick and secure but also straightforward fax service visibly prevails emailing. The only disadvantage occurs when you send fax multiple times a week, so you have to drive each time to send documents. Some people would find it troublesome and opt for a fax machine.
In contrast, purchasing a fax machine isn't going to solve all your problems as it brings to your life other minor issues. Take these into consideration before going on a shopping spree for fax machines:
You will be required to connect your fax machine to a landline to establish the connection.
You will have to cover the expenses for cartridges and paper, electricity and maintenance.
You will have to be physically present to send a fax as it cannot be connected remotely.
You will have to keep your fax machine separated from public use in order to ensure nobody can see your incoming and outgoing documents.
How Much Does UPS Faxing Cost?
The costs of the UPS fax service vary depending on the service, store, and also type of fax; it can be anything between $1 to $5. The final price depends on the location and type of the fax. This is what UPS usually offers:
Local faxes – It is the cheapest to send a fax locally. The price for the first page is $1, and for each following page, it is another $1.
National faxes – To send faxes within-country costs a dollar more, which is $2 for the first page and another $2 for the following pages.
International faxes – The most expensive ones are international numbers reaching $3 per first and additional pages.
Note that the prices are estimated and can be as low as $0.50 and as high as $5 per page.
Is UPS Fax Service Safe to Use?
If your business values security and safety over everything, fax should already be an inevitable part of daily operations. Since emails are hackable and human error can lead to an information leak, you'd better stick to fax services rather than risk the years of effort and investment you've put into growing your company.
Hackers have innovated their ways of bypassing security and stealing companies' information – sometimes, they can break through the highest levels of cybersecurity. In contrast, a fax machine is accessible by two people only: the sender and the receiver. As a result, the leading companies have been using fax machines and not emails to send and receive faxes with sensitive data.
Fax Documents Straight from Your Office
What if you don't have any UPS stores around your house? Does it mean you have to commute all morning just to receive an urgent document? Luckily, there is a convenient way to save you time and money while keeping your cool.
If you fax documents frequently but don't find a bulky fax machine the best alternative, then you would benefit from online fax services at FaxBurner. We present you with innovative online fax solutions that will satisfy your business needs.
Our online fax service has convenient features that make your life easier and your business more efficient:
Accessibility: Fax online from your smartphone or tablet;
User-friendly interface: Effortlessly perform online faxing any time of the day;
Selection of handy services: Sign your documents without printing and retrieve any fax from the past transactions.
Safety: Faxing online has never been so easy with an app!
Open your FaxBurner account now to send and receive faxes for free. You can download our application onto your iPhone or an Android phone. After registration, you receive a free fax number that you can start using instantly.
In a Nutshell
Fax machines are still actively used today because of the features they offer business owners. A fax service allows organisations to send and receive documents with sensitive information in a safe and protected way. Only the sender and the recipient have access to the faxed files. Since there is no Internet connection, nobody can hack into the system and compromise your company. Other great benefits include ease of use and quickness.If faxing documents is a daily business errand for you, you will find it more convenient to use an online fax service application rather than driving to a UPS store each time you need something.