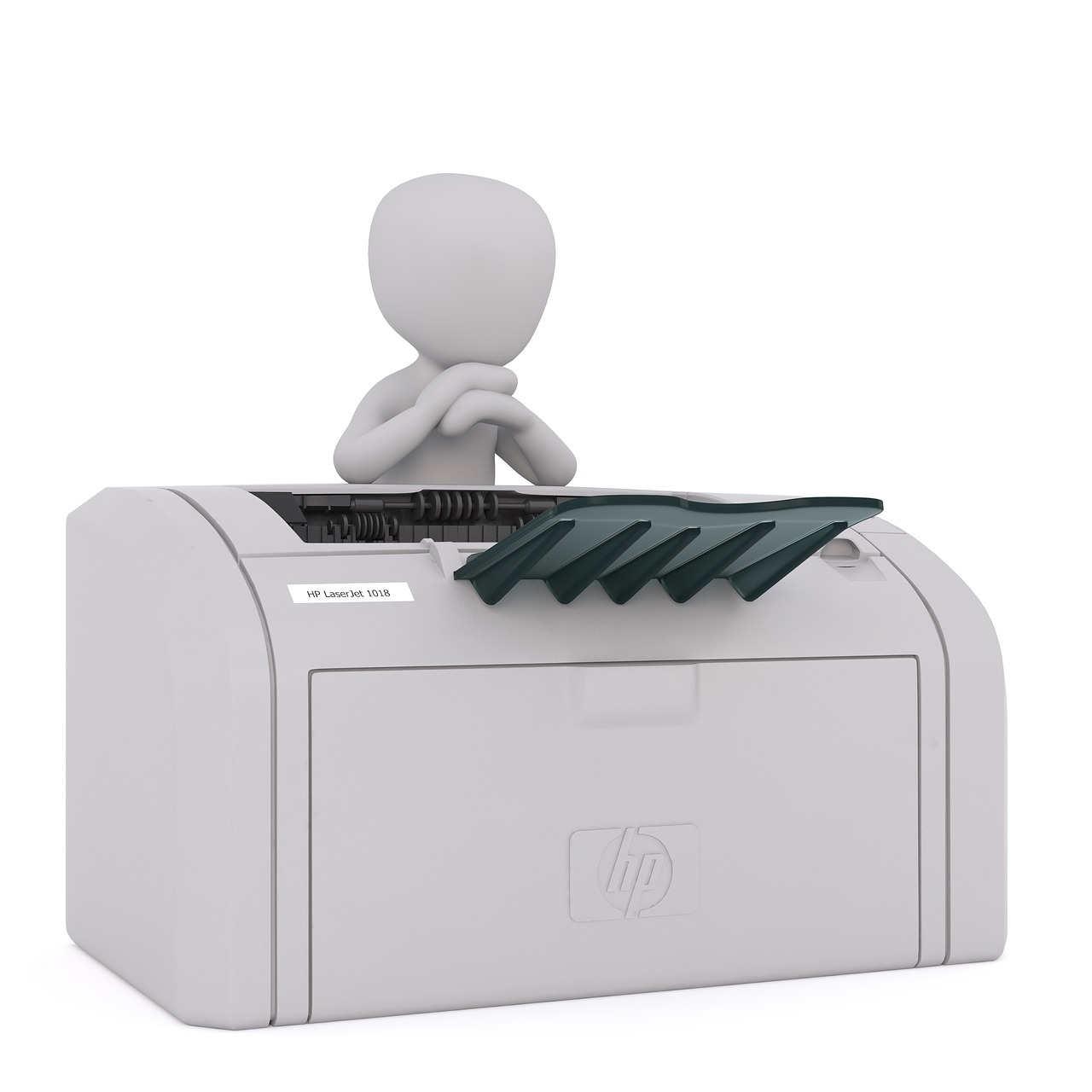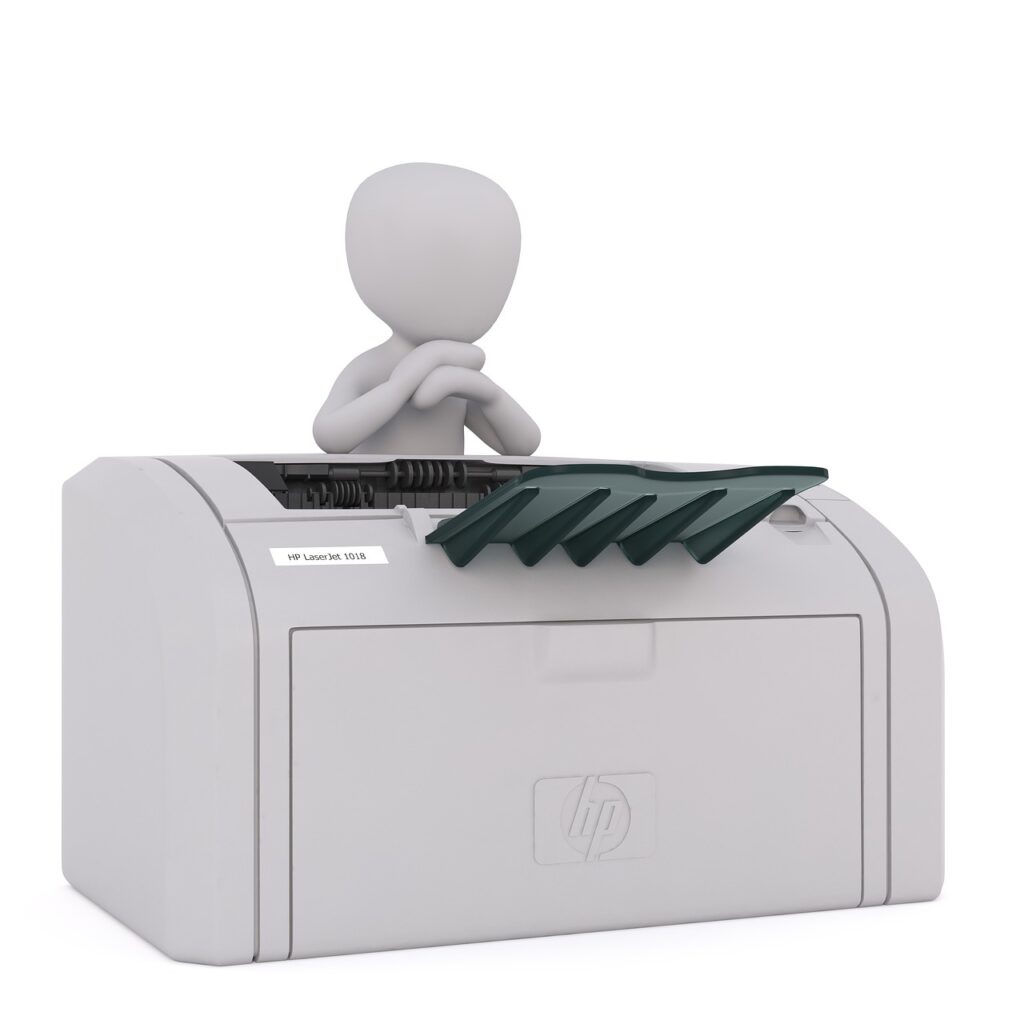 If you are in the market for a new printer, scanner, or fax machine it can be tough to figure out which one will work best for your needs. But don't worry, we have got you covered. This blog post will outline the best printers, scanners, and fax machines for 2022. We'll also give you a few tips on how to choose the right one. So read on and find the perfect printer, scanner, or fax machine for your home or office.
Factors to Consider Before Purchasing a Printer
Printer size – Before making your purchase, you should look at your space at either your home or the office.
Portability- If you work both at home and at the office, you may consider purchasing an efficient printer that is easily portable.
Multifunctional Capabilities – The best thing is that most modern printer machines are multi-functional – they can print, copy fax, e-mail, and scan.
Connectivity – They should be able to connect to the internet, wireless Ethernet connection, multiple computers, and mobile devices such as Android and Apple phones.
Inkjet printer or laser printers – You also need to know the difference between inkjet printers and laser printers. Inkjets printers are the most common, they print at low costs and high speeds. A laser printer has fast print speeds, delivers high-quality documents, and is often equipped with automatic document feeders and smart touch screens for high efficiency and convenience. Color laser printers also create photographs of good print quality.
Budget – You should also be mindful of your budget and choose a model with the key features you might need.
Below, we have compiled a list discussing some of the best machines. You can read through our reviews and learn about the machine that best suits your needs.
HP Color LaserJet Pro Multifunction M479fdw Laser Printer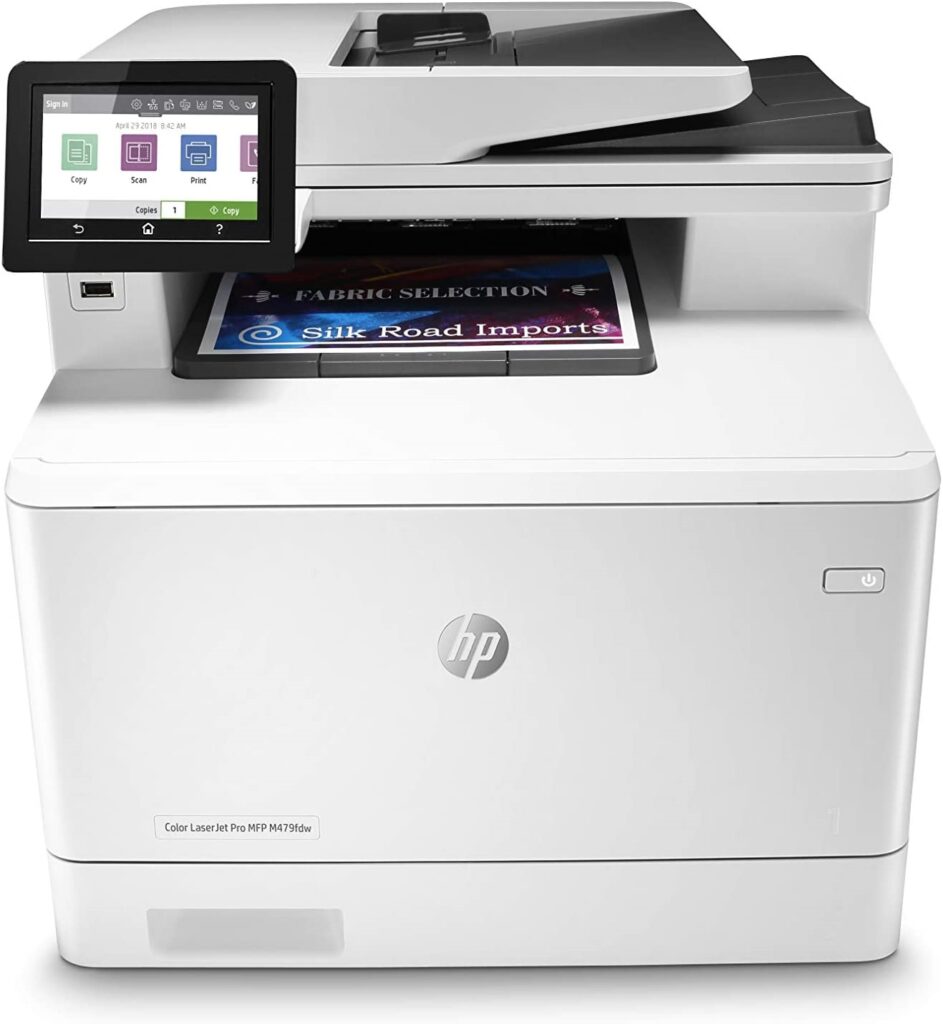 In a business environment, you need an efficient multifunctional printer that enables you to focus and stay ahead of your competitors. The HP Color LaserJet Pro Multifunction is a multifunction printer (MFP) with a printer, fax, scanner, and copier.
Easy to Connect with Other Devices and Internet
The MFP has an inbuilt Dual-Band Wi-Fi and supports Wi-Fi connectivity, Bluetooth, and Ethernet wireless connectivity, as well as a USB connection. This All-in-one printer is supplied with a 4.3-inch touchscreen control panel. If your computer has Amazon Alexa, it will automatically activate your printer.
Efficient Printing
This multifunctional printer (MFP) works fast and has excellent printing efficiency. The machine can print up to 28 pieces per minute in both black and color for high-capacity printing.
Original HP Toner Cartridge
A great feature of this machine is the toner which is economical and helps you to save paper and ink. The machine also has an Auto-off inbuilt technology that switches its power off when it is not in use. The mode enables the machine to save energy.
Efficient Cyber-Secure Machine
This all-in-one printer has the best in-built security features that protect it from cyber-attacks. For instance, it has 'Pin/Pull printing' to retrieve print jobs which keeps confidential information secure. You can set the machine to notify you about any attack.
Quality Printouts
According to your printing needs, laser-printed products usually look better as a document than inkjet printers printed for business purposes.
In the end, the purchase price of a color laser printer is much higher than that of full-color inkjets, but the quality of the laser-printed products is superior. In addition, the HP toner cartridge is quite expensive.
Canon PIXMA TR4602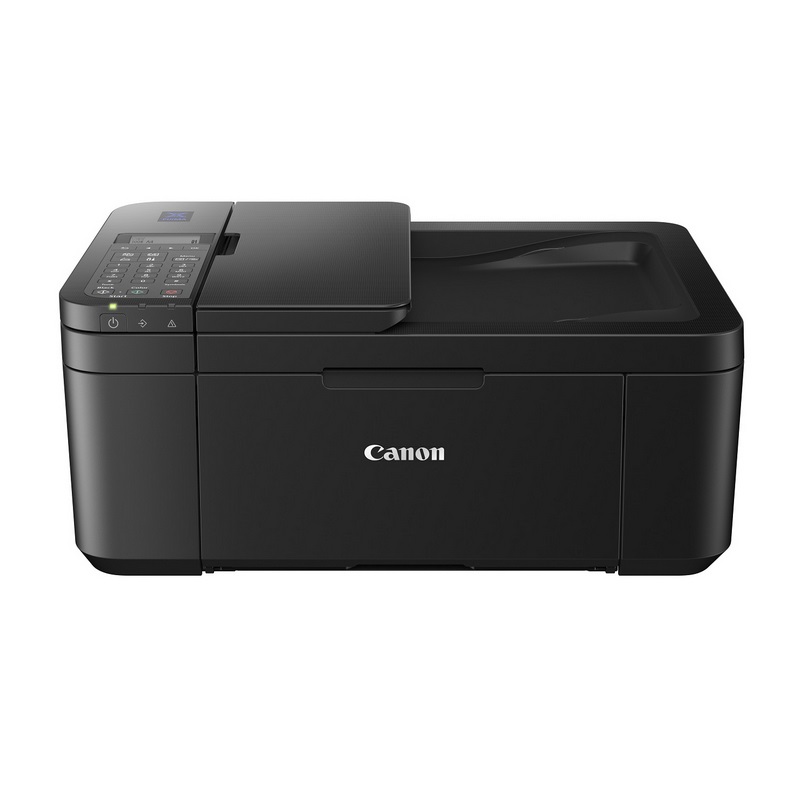 Portable
The Canon PIXMA T4602 is small, portable, and easily fits into any desk. You can carry the machine from home to the office and as long as you have a power source, you are good to go.
Multifunctional Abilities
The best thing about the Canon PIXMA T4602 is that it is multi-functional since it is wireless and can handle mobile printing well. The machine also connects to Wi-Fi and mobile devices. You can give commands through Alexa on refilling ink, papers, printing, and other tasks.
Compatibility with the Canon App
Canon PIXMA T4602 works well with the Canon app which you can easily install on your computer. It is also easy to set up the machine ensuring you have read through the instructions. If you follow the manual well, you can install the machine and use it in less than one hour.
The device has AirPrint which connects with Mac, iPhone, or iPad for easy printing. The Mopria Print Service enables printing from an Android device.
Smart Seamless Output
The best thing about the Canon PIXMA T4602 is that you will get very smart borderless photographs. If you put the photographs side by side, they can actually tell a story without words. Plus, the system has a hybrid ink system that allows it to print the minute details of photos and documents.
Sustainability
If you are looking for a machine that saves you papers, ink, and power, the Canon PIXMA T4602 fits the description. You also get to save on paper the Canon PIXMA T4602 allows you to print on both sides. It has an auto ON/OFF button that saves power when the machine is not in use.
The machine speed is a bit slow at about four sheets per minute so cannot sustain a huge business workload.
HP ENVY Photo 7164 All-in-One Printer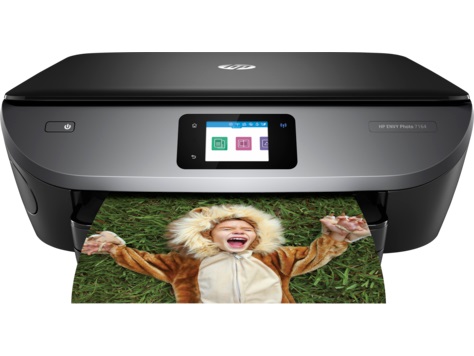 Connectivity
The machine has various ports that enable it to connect effortlessly to various devices. If you have something on your smartphone that you need to print, HP Envy easily connects to your wireless network. The printer has AirPlay capabilities meaning that it is easy to print documents and photographs on the iPad or iPhone.
The HP Envy has Mopria-certified capabilities that allow you to connect to Bluetooth and also work with Android capabilities. It has full Wi-Fi connectivity which enables virtual printing from any mobile device.
Storage Device
The HP Envy also comes with memory card slots to enable you to store documents for future use.
Duplex Printing
The machine allows you to print on both sides of your paper. It also has an HP in-built alert that can alert you when you are running low on paper.
Power-Saving
The machine has an HP Auto-Off device that saves energy when the machine is not in use.
Printing Speed
The machine has a fairly, good printing speed for home use. It can do 14 ppm (papers per minute) for black and white prints. However, if you are printing colored documents, the HP Envy slows down a bit to about 9 ppm.
HP Tango X Smart Wireless Printer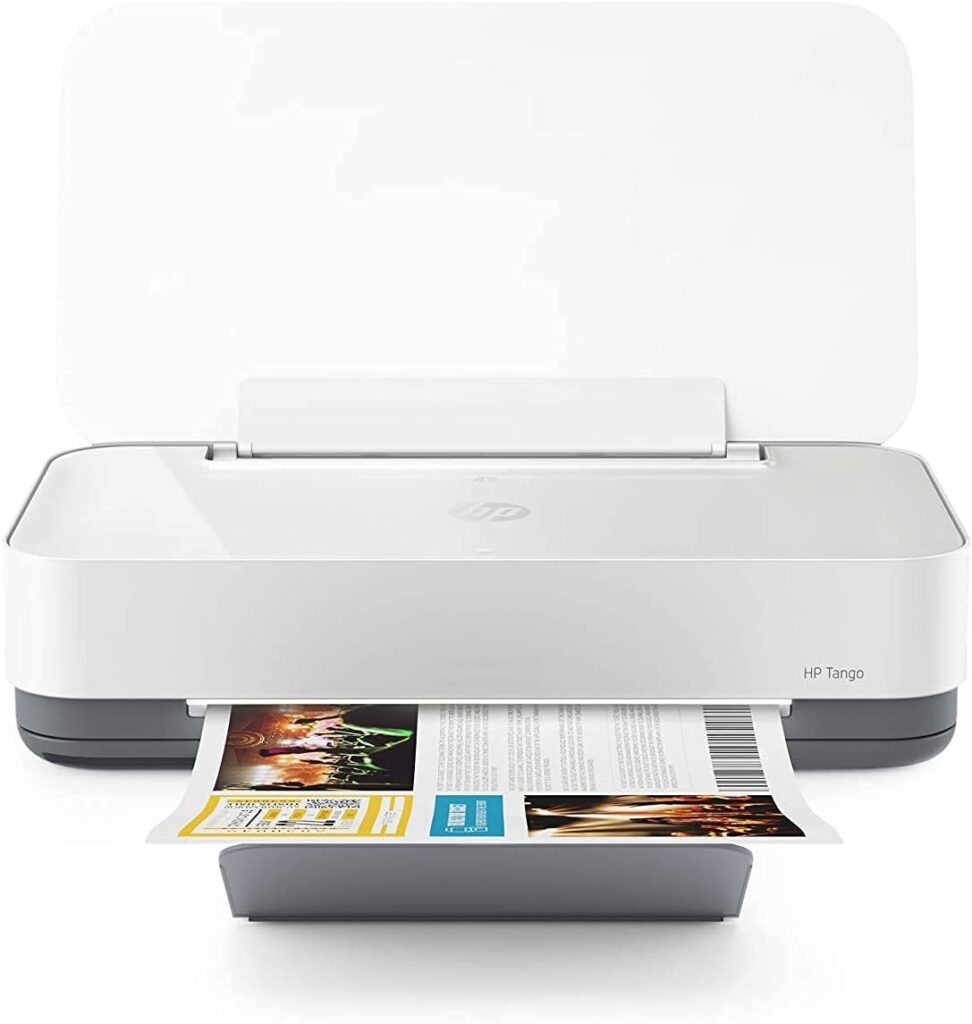 Looking for a super-portable machine with a small footprint that can print anywhere provided there is a power source? The HP Tango X is the best for that job since it is an ultra-compact and powerful full-color printer with integrated scanning and copier functions. The machine is a good size and it can easily fit in a bag or suitcase for transport purposes.
Aesthetic and Efficient
The HP Tango X is a modern machine that can fit in any space in the home. It is small and portable and it can handle various print jobs. Besides, its design, its white color makes it blend well with home décor. It blends in well with the environment given its sleek nature.
Compatibility
HP Tango X is compatible with smartphones and Apple products. It can be used both at home and the office plus it empowers virtual printing.
Voice-Activated and Hands-Free Printing
You also get the advantage of connecting the Tango X with Alexa so you can issue commands of a list of tasks that need to be printed and it will happily do the job. In addition, the machine can print documents from the Google cloud, and social media apps such as Facebook and Instagram. If you want to empower its virtual printing capabilities, you must have the HP Smart app and the Smart Home Printer app plus Amazon's Alexa.
Easy and Fast Set-Up
The efficiency of the printer is very high. You can easily set up the machine at home or in a small office and print your documents from the phone with a few taps.
Connectivity
The HP Tango X has Dual-Band Wi-Fi and a paper sensor which makes it easy to install. It connects well to Wi-Fi, private networks, cloud storage, and all phones. such as your iPhone or iPad.
Smart and Borderless Photographs
The HP Tango X has to be one of the best photo printers we have reviewed. The images are crisp, beautiful, and saturated. It prints all the details with ease. The manufacturers have also packaged extra free inks with the machine which means that it will serve you for longer before they need replacing. The toner cartridges used with the Tango X can print up to one thousand pages per cartridge.
The HP Smart App is useful for helping you track the ink and paper levels. It should be noted that it is optimal to connect one device at a time. If you try connecting several devices, the machine may not work efficiently.
Xerox WorkCentre 6515/DN Color Multifunction Printer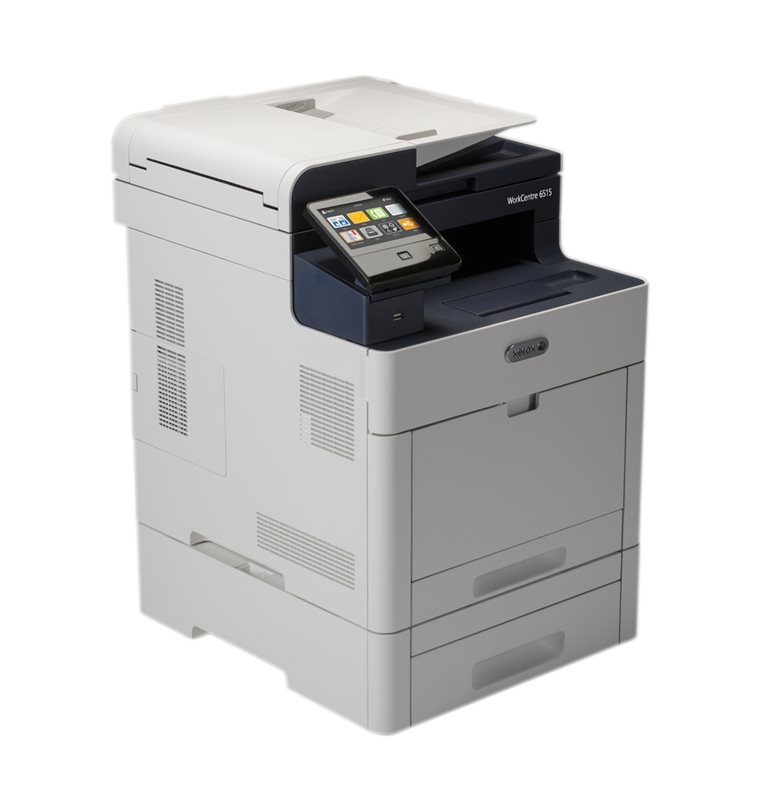 Although not an adorable little, compact, or sleek machine, the Xerox 6515DN is a high-end machine with a fax, printer, copy, e-mail, and scan capability. The advantage of the Xerox 6515 is that it produces professional-quality prints.
Sharing Capabilities
The machine has several features and it is good for people working in small teams of 2-7 people. All these teams can connect their devices with the machine given its capabilities of connecting with Apple and Android devices. You can also connect it with various emails and phones which makes it highly effective in an office set-up.
Connectivity
Wireless printing can be done by using your phone using a computer with an Ethernet or USB port. The device easily pairs with tablets, smartphones, and other devices with Bluetooth technology. Alternatively, documents can be e-mailed to a printer remotely.
Easy to Use
The laser printer can print single or double-sided and its interface can be easily navigated by a touchscreen-based application. You do not have to deal with the manual pressing of figures and other numbers on the Xerox printer. The most significant is the color touchscreen where you can key in your requests. At the same time, you can customize the printer to meet your workflow, for example, you can make an input of various swipes and gestures to ensure that it serves you conveniently.
Outstanding Performance
The machine is a real beast and it can handle a huge workload per day since it prints both color and black documents at a speed of 30 ppm. Optional secondary feeders of 550 sheets can be purchased separately. The Xerox work center has a fast print speed and can print huge workloads of up to 50,000 copies per month. The machine also has an auto document feeder for multi-page scanning and an in-built fax functionality which makes it a highly efficient tool.
Efficient, Fast, and Organizes Your Work
The Xerox 6515DN is a laser multifunctional printer and it can print your faxed documents, make copies, scan, and send e-mails to other team members. Its speed ensures that it saves you time for printing. Its greatest strength lies in duplex printing and scanning. You don't need to turn your document for it to scan or copy on both sides. In addition, the scan-savvy machine can check if your copies are good for scanning. It can also remove unwanted pages which boosts its productivity while saving time.
In general, the Xerox printer 6515DN with its use of laser technology is great value for money especially if you have a substantial amount of office work.
Canon MAXIFY GX7020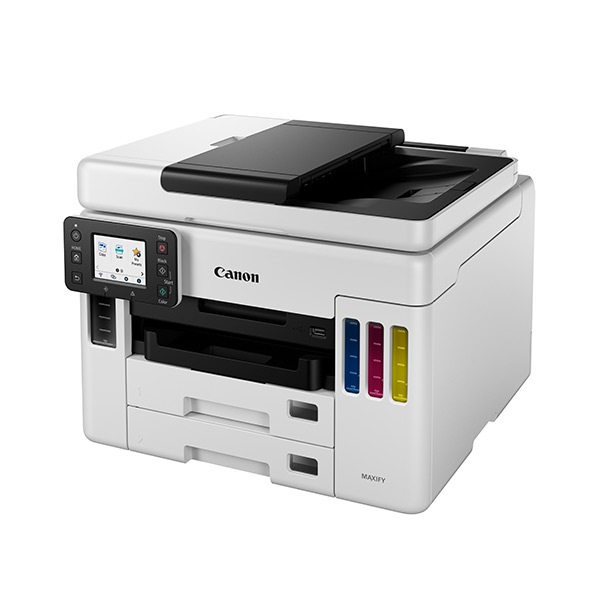 The Canon Maxiify X7020 printer is an all-in-one multifunction machine. It can scan, print, copy, fax, and email which makes it your perfect printer.
Economical
The Canon Maxify will deliver more than your expectations especially if you have bulky work like printing books, envelopes, covers, and any other document. This IO printer has powerful ink cartridges, generating 14,000 colors or 6000 prints per hour before you refill them. Given its specifications, it is economical and lowers your printing costs considerably.
Consequently, printing is now a fraction of a dollar per page. It has the fastest printing speeds which makes it a workhorse. But it can also double up as a smart faxing machine.
Easy to Use
Once you install this machine, it is very easy to use. You need to key your needs on the 2.7-inch LCD touchscreen and it will execute your job. It's a great solution if you have a lot of work and multitasking is necessary.
The manufacturer has also included extra sets of ink and two additional black ink bottles which means that before you exhaust these inks, you would have already dealt with a huge workload.
Easy Refill
Besides, it is easy to refill the ink bottles. These bottles have a "keyed shape" that allows only the nozzle to fit and fill the correct color ink tank. The shape of the bottle is non-spill which means zero waste and a high level of efficiency.
Connectivity
The Canon Maxify easily connects to Wi-Fi set-up in a few minutes and it does not need a computer to enable its functionalities. The Wi-Fi can easily transfer documents from the cloud, social media sites, your phone, and other remote places direct to the Macon Maxify for printing.
Media Versatility
The Canon Maxify X7120 can be used for photocopies scanning and as a fax machine. The most outstanding feature of this machine is that it can print on varying paper sizes. The printer has a high level of media versatility and it can print various paper sizes, qualities, and types and in different lengths.
Clean Documents
This Canon model uses laser printing technology and you can have your documents printed at fast speeds. In addition, you also get clean and crispy documents that are highly readable.
The Best Faxing Solution
It might be that you don't need all this functionality or you already have a printer and scanner but need to upgrade just to add a fax machine to the mix.
That's one of the reasons we created Faxburner.
Faxburner is the solution to your faxing needs. With our app, you can easily turn your iPhone or iPad into a fax machine and send and receive faxes for free. Plus, our app integrates with your email inbox so you can easily send and receive faxes without having to fumble with paper or a physical machine.
Sign up for FREE today and get started with Faxburner!
Conclusion
All-in-one printers are the perfect choice for anyone who needs to print, scan and copy documents on a regular basis. With these versatile machines, you can seamlessly integrate all of your basic office tasks into one convenient and easy-to-use device. Thanks to their compact size and built-in touchscreen interfaces, all-in-one printers are a great choice for both home offices and workspaces. Whether you're printing a presentation or scanning an important document, these versatile devices make it simple to get everything done quickly and efficiently.