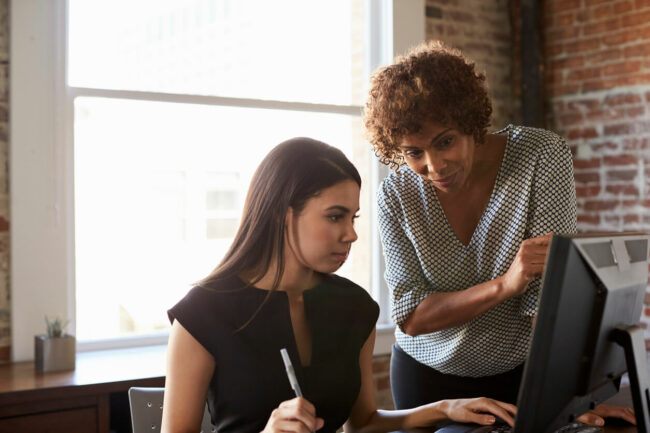 Does your business need some extra help? You may have considered getting freelancers to help, but then you will be certainly losing the value of training and knowledge shared with any outside help you bring in.
If the work you need done can also be a valuable learning experience for the right person, then it's definitely time to look for an intern.
Although interns are typically younger adults just starting their professional careers, they can still do quite a bit for your company. And you can do a lot for their budding career. Provided you find the right ones, of course.
Today, we're offering some valuable Faxburner tips for finding the perfect intern, whether you need one or several of them.
1. Map Out Exactly What You Need
You'll have better luck finding people if you know what responsibilities they'll have.
List what you'll want your intern to do so that you can find people who excel in those areas.
2. Make Sure the Position Will Be Beneficial for the Intern
An internship is a two-way street – that is, it's mutually beneficial for your business and the intern. You're looking for help and they're looking for good, focused experience.
By highlighting the benefits for the intern in your listing, you're likely to attract more and better qualified candidates.
3. Consider Paying Your Intern
Unpaid internships are only allowed in certain circumstances.
Even if you aren't legally required to pay an intern, it can still be a good idea. On one hand, you're bound to find more interested candidates. On the other, they'll be a lot more invested in the work they do after you hire them.
4. Choose the Right Search Methods
There are all kinds of ways you can find interns. Job sites, college job boards, social media and referrals are among the best methods.
Learning how to expand your business networks through these various communities that you can access is vital for all parts of your business, in particular for the recruitment process.
5. Keep the Interview Process Informal
To really get a feel for what a younger adult can bring to your business, aim for a more informal interview. This well help you become comfortable with one another. Learn about their interests and their passions. Find out why they feel like they are a good fit for your position.
6. Have a Training Process Ready
Training serves a couple key roles for a new intern.
The most obvious is that it gets them ready for their position. But the training process can also show you if the intern is a good fit, and it will show them if they're going to like what they're doing.
7. Do Your Homework on Qualified Applicants
With all the information out there, there's no excuse for not being thorough about everyone working at your business. That includes your interns.
Get in touch with references and check their social media profiles to ensure that they're the type of person you want to have working for you.
Wrapping Up How to Find the Perfect Intern for Your Business…
Bringing on a great intern can really help you run and manage your business more effectively. And it provides valuable experience that can ultimately launch a young adult's career. To recap, here are seven tips on finding that perfect intern:
Start by figuring out the role you need the intern to fill.
Build a position that will also benefit the intern.
Think about a small salary to get more qualified candidates.
Advertise the internship on job sites and college job boards.
Make prospective interns comfortable with informal interviews.
Prepare a training process to determine if you have a good fit.
Check out the most qualified candidates to learn more about them.