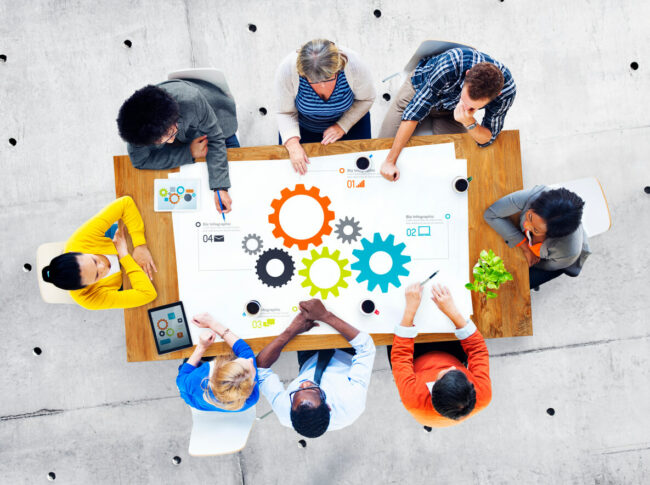 For teams to be at their most efficient, especially in a world where remote work and outsourcing are the norm, communication is essential.
Your teams aren't going to be very productive if communication issues keep derailing them. And with all the different devices and communication methods employees use, it's easy for people to get their wires crossed.
That's why you need to streamline how everybody communicates. Here are three communication tools that can help your team work together, which like the Faxburner app allow businesses to be productive.
1. Basecamp
Basecamp is your one-stop shop for keeping team communications and projects organized in one central area.
From your Basecamp home screen, there's a section at the top for company announcements. Below that you have specific teams, and then you have your projects.
What makes Basecamp so useful is how it improves on typical organization and communication methods. Instead of emails, you have discussion boards where you can post a topic and have other team members reply to it. There's no need to set reminders on when tasks are due, because Basecamp includes a to-do list.
If you want to set up one tool for all your communication needs, Basecamp is the way to go.
2. Slack
Although Slack is technically a messaging tool, it provides much more than your typical instant messenger program.
It has an intuitive organizational system, grouping conversations into channels that makes it easy to find what you're looking for. Slack also builds a searchable archive of team conversations. If you're looking for something specific, just punch in relevant keywords and Slack will do the rest.
You also don't need to worry about whether you can integrate Slack with the other programs your business currently uses, as it's compatible with almost every productivity tool on the market.
3. Zoom
When instant messaging and emailing won't cut it, Zoom offers video conferencing to help with remote face to face meetings.
The platform is easy to use, reliable and affordably priced with great features for team communication, file sharing, and productivity. Apps for iPhone and Android make it conferences easy to join on the go.
Wrapping Up 3 Tools for Improving Team Communication…
When you need to improve team communication, the right tools can make all the difference. Here's a recap of three tools we suggest:
Basecamp is a versatile option that gives your team one area for all its projects and communications.
When you message using Slack, it organizes all your messages to make it easier to find exactly what you want.
For setting up video conferences with your team, Zoom delivers excellent quality and an easy-to-use interface.
If you're looking for other apps to improve your office's productivity, take a look at our suggestions for the 9 office apps to help you to work smarter.