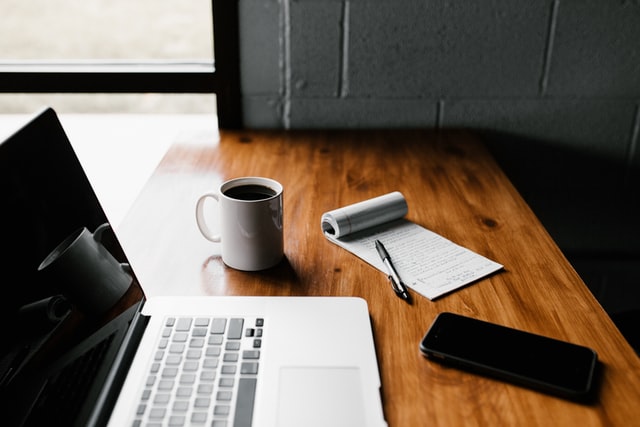 Simply put, a virtual assistant is a person whose job is to provide support services to a company while working remotely. Typically hired as independent contractors, virtual assistants often work from home, performing administrative tasks usually done by an administrative assistant or secretary, such as scheduling appointments, making phone calls, or sending online faxes.
The job of a virtual assistant is much more complex, though. It's a position that requires a particular skill set and involves numerous responsibilities from different fields, including finance, marketing, or even IT. That being said, describing a virtual assistant as a person providing administrative services to clients wouldn't do it justice. If you wish to learn more about becoming or hiring a virtual assistant, the following article will answer all the questions you may have regarding this matter.
Describing a Virtual Assistant Position
As covered, in its essence, a virtual assistant position involves providing administrative services to clients while operating outside the office. Generally speaking, virtual assistants are often associated with secretaries or office administrators, but their jobs aren't limited only to administrative work. Indeed, virtual assistants specialize in numerous disciplines, making them a great asset to any organization.
The demand for skilled virtual assistants is exceptionally high among online enterprises that base their operations on remote work. Hiring a virtual assistant provides the help they need without having to spend money on office space. Of course, it doesn't mean that virtual assistants are hired only by online businesses. Many small and mid-size organizations also rely on virtual assistants, although to a lesser extent.
How Do Virtual Assistants Work?
Although a business can hire virtual assistants as full-fledged employees, most of them operate as independent contractors. This means that for a virtual assistant, the company that hires them is the client they provide services for. Both virtual assistants and companies that hire them can significantly benefit from such an arrangement.
Looking from a virtual assistant's perspective, working from home as an independent contractor makes the job much more flexible and convenient. What's more, since such a person can work for multiple employers doing various tasks, the risk of burnout is significantly lower than in the case of a traditional assistant or office manager.
As for the businesses' point of view, hiring a virtual assistant as an independent contractor may help keep their costs down. That's because a virtual assistant isn't then treated as a company employee, meaning the organization doesn't have to provide them with the same benefits or pay the same taxes as in the case of its standard workers. There's also no need for office space or equipment, as a virtual assistant works from a remote location using their computer.
Duties and Responsibilities of a Virtual Assistant
In general, virtual assistant tasks may vary depending on the company they work for and the type of contract they are hired at. In most cases, the responsibilities of a virtual assistant revolve around administrative tasks, such as travel arrangements, email monitoring, file organization, etc. However, many virtual assistants go beyond administrative work frames, also performing such tasks regarding, for example, graphic design and internet marketing.
In other words, virtual assistant jobs come in all different variances. The variety of potential responsibilities makes it challenging to classify the exact duties of a virtual assistant. The key takeaway here is that virtual assistants need to be able to provide all the services their clients ask them to.
Summing it all up, the typical jobs virtual assistant is expected to perform may include:
Calendar and schedule management
Answering and directing calls
Writing and maintaining data
Travel arrangements
Email monitoring
Vetting potential clients
Social media content management
Conducting online research
Bookkeeping
In other words, a virtual assistant is a person that specializes in offering remote administrative services, along with other tasks that revolve around the widely understood office work.
Necessary Skills and Training
Although you don't need extensive experience in performing administrative jobs to become a virtual assistant, there are several skills one can consider necessary to people employed as virtual assistants. So what makes a great virtual assistant?
Generally speaking, a person who wants to become a virtual assistant should have phenomenal written and verbal communication skills. Those are the core of this job, as practically all the tasks a virtual assistant is expected to perform revolve around them. Other than that, virtual assistants need to be organized and know how to manage their time efficiently. This can pose a problem, especially when it comes to remote work from home. And let's not forget about the ability to multitask. Considering that virtual assistants often work for more than one employer, performing various jobs, multitasking is certainly a skill that will come in handy in this line of work.
Soft skills aren't enough, though. Considering that a virtual assistant typically operates using various digital tools, being tech-savvy is also crucial. To perform their job effectively, virtual assistants must know at least the basics of cloud-based communication technologies and the most common software programs. Assistants skilled in social media post writing, graphic design, or content management are also in demand. If tech skills aren't your strongest suit, it might be a good idea to improve them through training courses. Long story short, becoming a virtual assistant requires a lot more skill and effort than most people think.
Work Environment for Virtual Assistants
Since there isn't a clear specification of what a virtual assistant's responsibilities are (they can vary depending on the company), virtual assistants aren't limited to just a few industries when it comes to job opportunities. Depending on their skill, a virtual assistant can work in, for example:
Healthcare
Law firm
Marketing agency
Engineering firm
Real estate
IT
Accounting
And more!
Now, as for the work environment itself, a virtual assistant is typically hired to work outside their client's office. Sure, they can work stationary, but most virtual assistants work from home or from anywhere they have access to a high-speed internet connection.
When it comes to the form of contract, most companies hire virtual assistants as independent contractors rather than salaried company employees. However, like regular employees, they can work full-time or part-time. Some can also be required to work specific hours during the day. Pretty standard is also hiring virtual assistants to complete a list of tasks by the given deadline.
Regarding the necessary equipment, a reliable desktop computer or laptop is a must-have in this job. Practically all virtual assistant's tasks involve using a computer, preferably equipped with a microphone and camera. Since most virtual assistants operate as contractors, they need to invest in their own hardware. However, the case might be for an employer to provide more specialized gear if they hire a virtual assistant that doesn't have it on their own.
Frequently Asked Questions
Whether you want to become a virtual assistant or are an entrepreneur considering hiring one, there are several vital questions to ask before making the final call.
How to become a virtual assistant?
As mentioned, it's possible to land a virtual assistant job without any previous experience in the field. If you believe you have the administrative skills necessary for such a remote or flexible job, you are free to try your hand as a virtual assistant. The more useful skills you have, the better, as you will be able to find more companies interested in your services. Here are some steps you can take if you are thinking about becoming a virtual assistant:
Think about the skills you have and how they can help you in a virtual assistant career. Those can include organizational and administrative skills like the ability to multitask, as well as more technical skills like using the latest computer software and programs.
Choose your field of work based on the abilities you believe can make the difference. For instance, suppose you can write well and edit images. In this case, you can offer services like social media content management, blog post writing, graphic design, and other jobs regarding content creation.
Consider taking courses. It's always a good idea to master a skill that can prove to make a difference. For instance, if you want to offer your virtual assistant services to IT companies, learning more about the subject will help you understand your tasks better, assuring you do the best job possible.
Apply for a job. Once done with all the preparations, it's time to go virtual assistant job hunting. You can do it either by applying for such home and flexible jobs yourself or by joining a platform associating with independent contractors, such as virtual assistants. In general, finding virtual assistant jobs might take a while first, especially if you don't have any previous experience. However, considering that they are in great demand, you should land a job sooner or later.
Build your resume by providing services to multiple clients. This will help you build a strong resume that will ensure you become a virtual assistant the companies will fight against each other for. Provided you do a great job, of course.
How much does a virtual assistant make?
It's difficult to define the exact salary of a virtual assistant as every job is different – it can involve various responsibilities, working hours, necessary skills, etc. PayScale calculates the pay range for a virtual assistant as $21,000 to $56,000 per year, with the annual median salary standing at $36,272. Hourly, this gives a range between $10 and $25, with a median rate of approximately $16 per hour. Knowing about these pay frames will help you negotiate a better salary. It will also show a potential client that you know a thing or two about the industry, proving you are a professional they need.
Why hire a virtual assistant?
As mentioned, the demand for virtual assistants is growing. This shouldn't come as a surprise since having a virtual administrative assistant, or office manager has numerous benefits. One advantage of hiring a virtual assistant is the flexibility they provide. On top of that, companies that hire virtual assistants can expect to save money in the process. As covered, typically, a virtual assistant works as an independent contractor, meaning the employer doesn't need to pay taxes and benefits the standard employees are entitled to.
Also, by working outside a client's office, a virtual assistant doesn't require a company they work for to provide them with any working space, helping them cut costs in the process. In general, hiring a virtual assistant can be especially beneficial for small businesses, as it allows them to focus on growing and expanding rather than wasting valuable hours on managing the office and administrative issues.
Key Takeaways
Summing it all up, let's take a look at some key takeaways. A virtual assistant is an independently employed worker who specializes in offering administrative services to companies. The duties of a virtual assistant may vary depending on the client, with the most common revolving around administrative tasks, such as scheduling, organizing calendars, responding to phone calls, or writing and maintaining data.
However, virtual assistants are often expected to go beyond that. Many assistants also take care of digital marketing tasks, like social media posts. They can also deal with finances or customer service. Long story short, assigning this job title merely to administrative tasks wouldn't make it justice. If you possess any of the skills that will make you a great virtual assistant, now is probably the best time to try your hand in this field. The demand is growing; with more and more companies embracing remote work systems, virtual assistants can thrive.
That's the catch, though. As tempting as the position sounds, becoming a virtual assistant is not a piece of cake. There are numerous things you ought to consider, and with the fierce competition in the marketplace, you need to have a skill that can distant you from other aspiring assistants. However, the whole journey is worth all the struggle. A virtual assistant is an ideal position for people who want to grow and learn new things. If that describes you, don't hesitate and apply your resume today!
Now that you know the answer to the question 'What is a virtual assistant?', you may want to read more about business-related topics, so don't hesitate to check out our blog section. The chances are you'll find there something that will help you become a virtual assistant or find other great remote or flexible jobs.