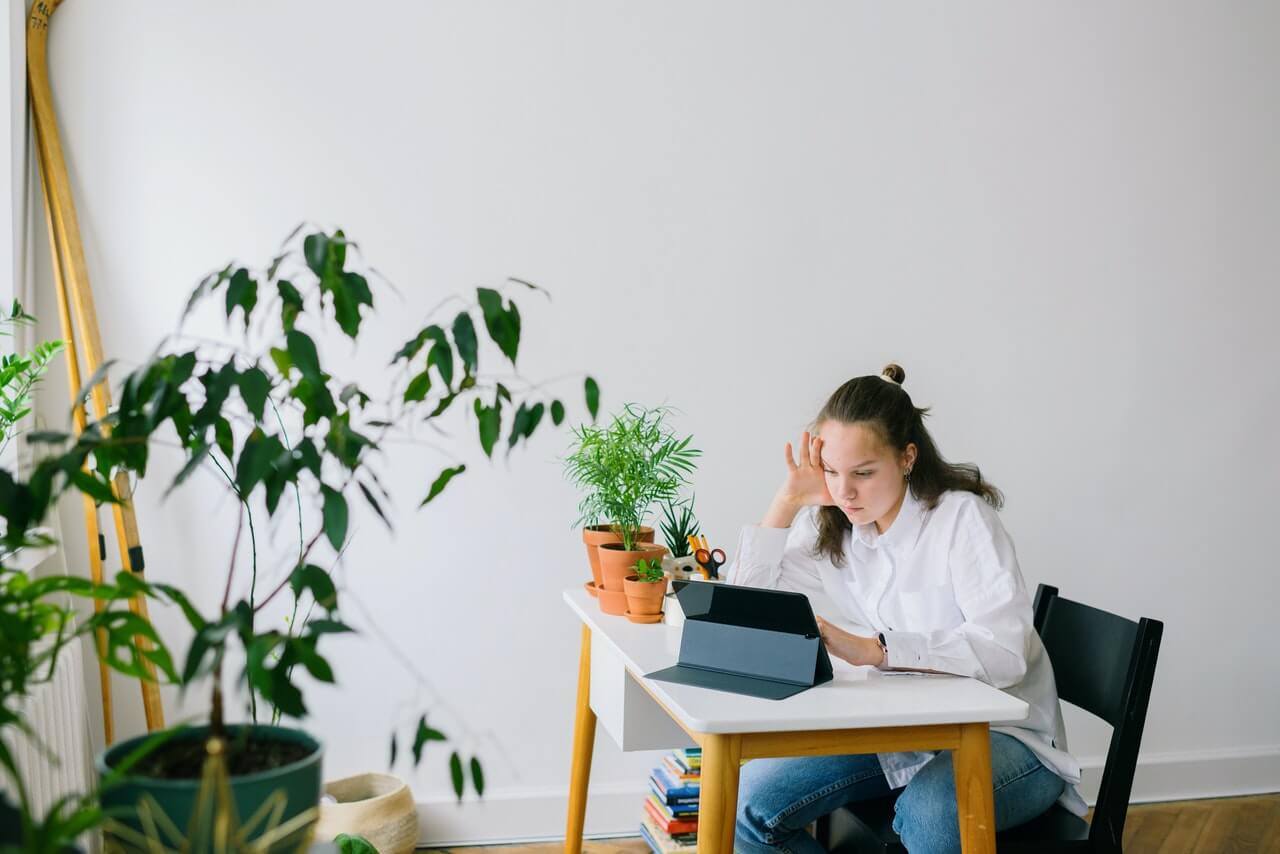 Finding ways to make additional money or save for college is common for many teenagers. It's a significant rite of passage that also teaches children about the worth of money and the effort required to obtain it. For many teenagers, this may entail acquiring work at a neighborhood burger joint, mall, or other local businesses establishments. That's an excellent approach, but it's not the only one.
Motivating teenagers to establish their own business could arguably be a better option. They gain all of the advantages of having part-time employment, as well as experience in success skills that they wouldn't have learned if they worked for someone else.
Do Teens Make Good Entrepreneurs?
Age has no relevance on whether or not someone will succeed as an entrepreneur. Running a business teaches teens important life skills such as sales, marketing, and negotiating. However, not every business ideas for teens are appropriate for them. Because many teenagers lack funds and resources, they demand enterprises that are adaptable, simple to start, and require little to no upfront investment.
Why Should Teens Start a Small Business?
As previously stated, starting a small business allows your kid to make money while also learning essential things that they would not acquire at a job. It also has a number of other significant advantages.
The Minimum Wage is not a Good Option. The minimum salary, at which most teenagers begin their careers, is depressingly low. A tiny business does not set such a cap on its earnings.
It looks fantastic on Application Forms. When students include entrepreneurship in their college applications or resume it will show aptitude.
It is more flexible. Your teen won't have to worry about losing their job if they want to go to a summer camp, work with friends, or go on a vacation.
It Will Teach Important Life Principles. Responsibility, persistence, hard effort, honesty, decency, time management, leadership, and communication are all valuable life lessons; you'll need them all to run a successful business.
It Instills the Mindset of a Startup. Teenagers can prepare for success in business or employee by thinking like a business person.
So, as a teenager, what kind of business can you start? Today, we'll look at some teen business ideas that you can implement right away. Many of the business ideas for teens are low-cost and low-resource and some of the concepts don't require any money.
Establish an Online Shop
Create and sell your own products or use a drop-shipping model to accomplish this. When you engage with a supplier to fill orders on your behalf, this is known as drop-shipping. The provider ships the order to the consumer under your store's name, giving the impression that the item came from you. This type of fulfillment is popular since it eliminates the need for you to maintain your own inventory.
However, because online business is competitive, it is critical to eliminate needless expenses with a streamlined and focused organization that makes clients feel good about doing business with you in order to stay ahead of the competition in today's market. That's why switching from a costly fax machine to online faxing will not only save you money but may also give you an advantage over your competitors.
Making Money from a Hobby
Teenagers are undoubtedly enthusiastic about and unexpectedly talented at something at this age. It could be a sport, a pastime, or having a video game franchise. Whatever it is, their degree of expertise is adequate to begin charging people for their knowledge and talents in that field.
For example, a student who is passionate about computer games could start streaming live their gameplay and earning money from advertisements on YouTube.
Your friends and business acquaintances could benefit from a teen who enjoys developing computers. A teen who enjoys model trains may begin trading in low-cost trains found at yard sales and then sell them for a profit on eBay and other internet marketplaces, while a teenager who enjoys baking could bring muffins to the local farmer's market. There is a money-making model for every activity or interest, and there is no reason to wait until full adults to start exploring it.
Coaching and Mentoring
Teens are likely ahead of someone else in their academic courses or school sports, regardless of their skill level. Teenagers seeking a head start are examples of this. Teens can tutor or coach people in their neighborhood while also improving their financial circumstances.
The rarer a skill is, the more likely it is for your kid to succeed here. They'll attract more customers and be able to charge more for more specialized instruction. A kid with great mathematical skills or fluency in French, for example, might charge more for tutoring than someone who provides basic workout instruction or beginner music lessons.
Social Media Marketing and Endorsements
Over time, you may increase your audience and build a loyal following as a social media influencer. Instagram, TikTok, and YouTube are all excellent platforms for teens to check out. To begin, teenagers should explore their areas of interest. They can specialize in everything from cooking to crafting to gardening and do-it-yourself. Then they should regularly publish relevant information that encourages participation. Gaining an audience's trust takes a bit of time, but once you do, you may monetize your account and earn endorsements.
Blogging
It's fantastic to be able to turn your creative abilities and excitement into a source of money. Furthermore, even if you are a new writer with no expertise in monetizing blogs, a clever technique can earn you genuine money. You could do that as a freelancer and find your personal clients, or you can use a site like Fiverr to sell online. The minimum age to sell is merely 13 years old there.
For teenagers, web design can be a fun way to earn money. A lot of small business owners aren't particularly tech-savvy. Help the older generations while learning skills for one of the fastest-growing jobs in the United States.
Babysitting
Every household with children will require a babysitter at some point. You can establish a babysitting business and earn money watching the kids whether they need someone every day, weekly, or once a month.
This is one of the simplest businesses to start. It requires no money upfront, and teenagers are likely to know a lot of individuals who could benefit from it. This versatile approach can be used as a side income, such as babysitting a few kids on occasion. You may also convert it into a business and build a customer base. Think about everyone you know who could benefit from this service. Set aside days and times when you'll be available, and inform prospective clients of your availability. Then, to fill those time slots, make a timetable. You can also set up additional recurring arrangements with the same family each week.
Photography
Establishing a photography business is a wonderful business idea for teenagers and young adults who enjoy taking images and helping people remember life events. When it comes to skill, all you need is some instruction and practice; formal schooling is not essential.
You'll be photographing people or goods as a photographer. Product photography and wedding photography are the two genres of photography with the largest booking fees. Please keep in mind that the financial investment for this type of business idea for teens might be relatively high; to get a good camera and lighting equipment, budget between $2000-$5000.
Petsitting
People who work in the pet sitting sector are responsible for caring for animals in someone else's house or property. Pet sitters should be familiar with animals and have a strong desire to care for them. They must also be trustworthy and accountable. To get started, go to websites and sign up to be a pet sitter for a dog walking business. These websites will then connect you with folks in your region who are looking for a pet sitter.
It's more than just playing with cats and dog walking while their owners are away. It necessitates a thorough understanding of animal behavior, diet, exercise, and basic first aid. This is not a simple job, but it can present a plethora of business prospects for those who want to earn while spending time with their animal friends.
Become a Virtual Assistant
Becoming a virtual assistant is arguably one of the best business ideas for teens and young adults that may be developed into a large and profitable business later on. Several businesses are willing to recruit and pay virtual assistants to help with certain aspects of their operations. If you have marketable skills, becoming a virtual assistant could be one of the best business ideas for you.
As a virtual assistant, you can take on various responsibilities, including managing multiple clients online, replying to emails, online marketing, product listing, webpage updating, blogging, and report writing. You can also work from home with this type of job.
Tech Support Business
Most adults have a similar relationship with new technology as someone learning a new language. They will be able to comprehend the fundamentals and become passably proficient, but it will never be as natural to them as their original tongue. On the other hand, teens are fluent in the language of technology.
As a result, practically any teenager may earn a few dollars by assisting adults with their electronics. Most adults have a gadget that they only have a vague knowledge of, which teens intuitively grasp but which aren't worth it to pay expert tech support prices to optimize. This is where your teenager comes in. They can assist their next-door neighbors in syncing their phones with their tablets, setting up Grandma's Wi-Fi network, assisting an adult in canceling undesired Amazon subscriptions, or troubleshooting the sound system for some church buddies.
House Keeping/ House Sitting
The act of maintaining somebody's home while they are gone is known as house sitting. It can be done with or without the payment of rent or utilities. Being a house sitter has numerous advantages, but it does necessitate a certain amount of trust and responsibility. House sitting allows you to live in a new location while keeping an eye on other people's homes and pets. House-sitting can be done through a variety of channels, such as websites, classified ads, word-of-mouth, and so on.
Running an Errand
For kids who want to make some money, starting an errand service business is a terrific option. When you're looking for a job, you face a particular set of challenges. You may not have much experience, and you may only be accessible during specific hours due to school obligations.
But if you're looking for a way to make money, why not channel your inner entrepreneur and start your own business errand service? There are many people who require errands to be conducted for them, and relieving them of this burden can pay off handsomely!
One of the most straightforward aspects of starting an errand business is that you don't require much funding or equipment to get started. You may need to purchase some small stuff like copies of your fliers or adverts or gas for your car if you do have one, but that's pretty much it. You won't need much in the way of equipment, either. All you actually need to run errands for other people is a way to move about. This could be in the form of a car, a bicycle, or even your own two feet. Of course, the faster you can do the errands, the more money you may earn, so a bike or car is preferable.
Lawn Care Business
If mowing the grass is one of your teen's tasks, they already possess the essential skills. They may be able to build a large client base by marketing their services around the area. Summer is a very popular period for a lawn care business because your teen will have a lot of spare time.
Car Cleaning
Starting a car cleaning business during the summer is an excellent method for teenagers to earn their money. It has low initial costs, can be done with friends, and can be a lot of fun.
The most cost-effective approach to operate a car wash is for a group of friends to collaborate. Then whatever net profit is earned can be split evenly, and some of it invested back into the firm on supplies. Seek help from a parent or teacher about keeping track of your finances so that everything is done lawfully. Because this is a low-cost business, turning a profit is simple if you attract enough customers. However, you still want to do it correctly.
Final Thoughts
Looking up simple businesses to start as a teenager is a good place to start, but to be successful, one must have the correct mindset and determination, as well as the essential talents. Most things in life are difficult, so don't expect a business to be any different. There are numerous money-making ideas for teenagers available; the most important thing is to select the one that works best for you. Although small businesses to begin as a teenager are readily available, you will still require some fundamental skills in order to succeed in your chosen business. Learning is at your fingertips thanks to the internet; all you need is the motivation to get started.