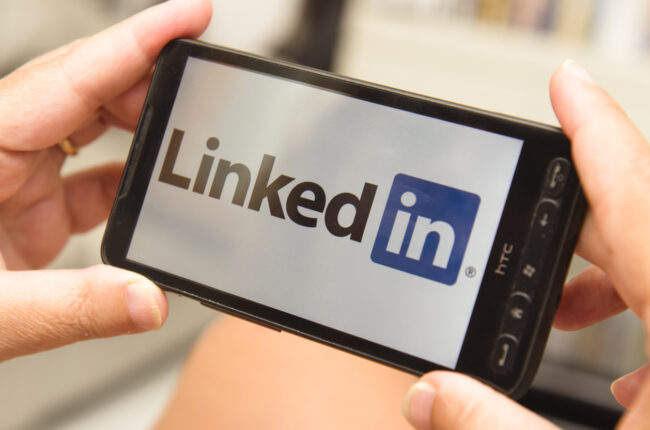 LinkedIn is this busy era's answer to more efficient and farther-reaching networking. Many people may have established a LinkedIn account, but don't regularly use it. Others use it often, but fail to leverage their profile and network to its fullest potential.
Today we look at our top Faxburner tips for making sure you maximise your network using LinkedIn.
How to Network on LinkedIn Like a Pro
There are a lot of easy ways you can get better networking out of LinkedIn. Take a look at our proven tips and start networking like a pro today:
1. Join Some Groups
Joining groups is a great way to connect with people who share similar interests and valuable connections. At the moment, LinkedIn allows you to join up to 100 groups, so make sure you're spending some time looking at details before you decide to join one.
Before you decide, here are some factors to consider:
Group roster – Look for groups that have a sizable amount of members to expand your reach further.
Group activity – You want to join a group where members actively participate and discuss. This is because a dead group that has a lot of members isn't going to do you much good.
Group topic – Join groups centered around topics you're genuinely interested. This means you'll be able to be an active participant and network more.
2. Give Your Profile a Facelift
Not all of your connections come from your outreach. A lot of suggested connections are won and lost as a result of the verbiage on your profile. If you know anything about SEO, you know it's critical for finding accurate results – your LinkedIn profile works in pretty much the same way.
First and foremost, try not to sound robotic and scripted when setting up your profile. At the same time, think about terms an ideal connection might search to find a person with your expertise.
The look of your profile matters too. People do make snap judgements based on what they see, so make sure your photo is professional, approachable, and appropriate for your industry. Take advantage of the header image on your profile as well. It's a great opportunity to stand out.
3. Be Active and Consistent
Updating your status and adding content allows other users to get to know you better. It makes you stand out from other people with matching qualifications and a blank profile. Also, make sure you're keeping up with your groups regularly. After all, keeping a regular presence gains familiarity with other users that can lead to new connections.
4. Be Helpful
One of the best ways to get new connections and get name recognition for yourself is not making everything "all about you."
Everyone has that one "friend" who they don't really want to answer a call from because they're only calling to ask a favor. Just because LinkedIn isn't face to face networking doesn't mean you shouldn't follow the same etiquette.
When you connect with other people, both parties remember you as a helpful, positive figure. This is the same thing within your groups.
That is why if you can answer a question, go for it! It'll show your professional ability and initiative. If you see a relevant job listing or industry tips or news, go ahead and share it. By using opportunities to help others, you get your own name out there and instantly leave a positive impression.
5. Use LinkedIn to Network Beyond LinkedIn
LinkedIn is a brilliant tool for networking, but don't let it become a crutch. Real connections often transcend online interaction, so don't limit yourself.
If you see a nearby industry event or conference, make an effort to attend and swap information with your connections. If you can, meet nearby connections for face to face casual sit-downs as well.
Remember, not all outside networking has to be face to face. Give potential connections a wide variety of options to contact you and always provide a business email. When you set up your contact information, consider all the means and reasons for contact.
6. Optimize Your Connections
Connections bring networking opportunities in many ways. First, you're more easily connected to others in your industry. Next, by being more connected, your credibility grows and you appear more industry established. However, don't get too click happy as you're expanding your network.
Here are some things to keep in mind so you can get the most out of your connections:
Go for diversity, not irrelevance – Yes, part of the wonder of networking is the diverse figures that come together for a success story. However, try to have a majority of relevant industry connections. Otherwise, you risk not having your profile found by your target contacts.
Add your coworkers – This is a good and guaranteed way to get your connections to increase while providing you with some good credentials.
Hit the magic number – If you have 499 connections or less, LinkedIn displays the exact number. Above that, your profile will simply display 500+. Now, this is really a mind trick for most people viewing the number; because when you hit that magic number 500, you appear more established and credible.
Avoid looking "spammy" when adding connections – LinkedIn is there to connect people, but nobody likes spam. Be polite, and send a short note with connection requests for people you don't have an established relationship with.
Follow-up! Yes, it's okay to reach out to potentially high-value connections or to prospect using LinkedIn… but an overtly salesy approach, or focusing primarily on you and what you do is not advised.
Use suggested connections – When LinkedIn suggests connections, it's to your benefit to use this feature.
Summing up Tips for Networking on LinkedIn

Using LinkedIn to its fullest can make a remarkably positive impact in your professional successes. With these surefire networking tips, you can connect like a pro and enjoy doing it too. Always remember to be helpful, be polite, and stay active and consistent.