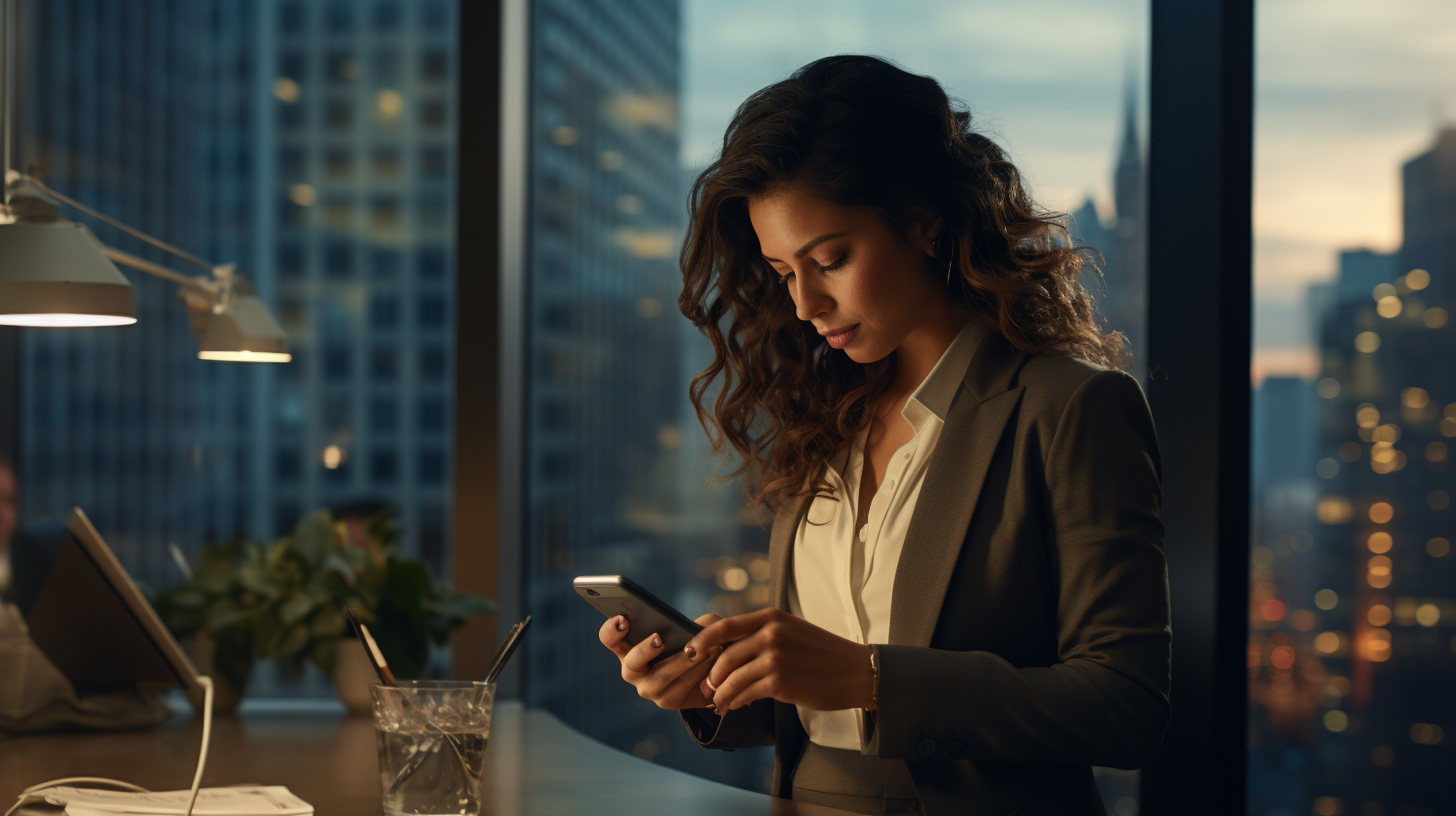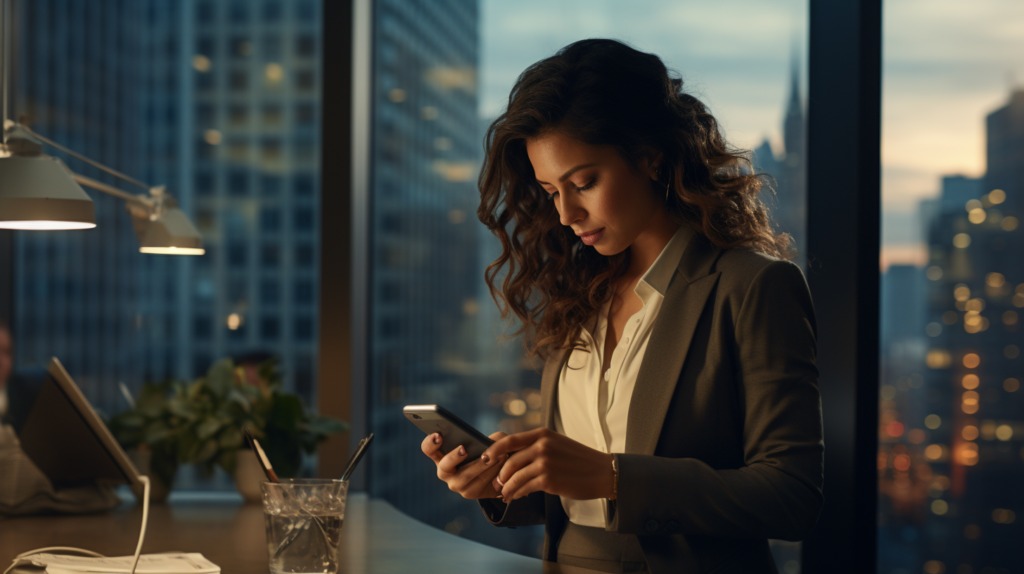 We live in a fast-paced world, and what was once challenging and time-consuming can now be accomplished with a few clicks. Nowadays, exchanging information takes seconds and doesn't require special equipment.
And, whether it's a silly text message to make your loved one's day better or confidential documents you need to fax to your clients, you can do all of that from your iPhone.
You don't even need to download any special app to achieve that.
Faxing Without an App – Is It Worth It?
Faxing online is easier than ever before. All you need to do is download the FaxBurner app on your phone, and you can enjoy the freedom of faxing from one device you already have in your pocket. And it takes less time than making a cup of coffee. 
Having a faxing app on your phone offers great convenience. It makes the whole faxing process easy to accomplish, as all you have to do is download the app, add photos of the documents from your phone's gallery, sign them via the app, and send them to your recipient.
All of that without ever needing to print a single page.
But is having a designated app for faxing really necessary? 
Turns out it's not! You can fax your files via Email. Wherever you are, whatever you're doing, if you have your phone with you, you're already equipped to send a fax; no apps or other appliances required. 
So, if you don't want to download any special app on your iPhone and still wish to benefit from all the advantages of online faxing, we've got you. 
Here's how you can fax your documents from an iPhone without an app.
How To Fax From an iPhone Without an App
Faxing with your phone is straightforward, so there is no need to worry that this process will take a long time to get the hang of and incorporate into your daily routine. 
Here's a quick tutorial on how to fax from an iPhone without using a designated faxing app.

Scan the Document. The first step is to scan the document you will be faxing. You can use the built-in Notes app on your iPhone for this purpose. Open the Notes app and create a new note. Then tap the camera icon to access the scan. It will allow you to capture a photo of a document and convert it into a scanned image. Alternatively, you can snap a photo of a document with your camera and then convert it to the PDF format.
Save the Scanned Document. Click to save the document in your Files or Photos app. Now is also the time to ensure the photo is clear and appropriately sized. If you notice any imperfections, try to scan the document again.
Compose an Email. In the body of the email, include any information that you wish to be included within a fax cover page. Then, add your PDF as an attachment to the email.
Enter the Recipient's Fax Number. Don't forget to enter the recipient's fax number in the subject line of your email.
Send the Email. The last thing on the agenda is to send your email to FaxBurner's unique fax email address – send@faxburner.com. That's it. You just sent a fax without ever opening any fax app.
As you can see, sending faxes with an iPhone without an app is relatively easy and definitely hassle-free. While downloading FaxBurner's app can make this process even easier, plus, you're getting access to your fax archive, and you can sign your faxes directly through the app, it's entirely possible to benefit from convenient faxing via Email.
What File Format Should My Document Be In for Faxing From an iPhone?
When sending online faxes, it's crucial to consider the format of the files. Documents should be in formats that are supported by fax software used for the task. The most popular and widely supported format for faxing online is PDF. 
In order to make sure the recipient gets the documentation in the best quality and without errors, change the format of your documents to PDF before faxing them.
Do I Need To Pay For Services To Send a Fax From My iPhone Without an App?
It depends on how much faxing you need to do. FaxBurner offers free faxing services giving you the perfect opportunity to send your important documents when you need it the most and test online faxing at the same time. 
In our free plan, you receive:

free fax number available to you for 24 hours
ability to send faxes via Email or the FaxBurner app
option to fax directly from your computer using Email
ability to receive up to 25 pages per month and send 5 pages in total
Try our free plan and see if online faxing is something you want to incorporate into your work routine.
Can I Use a Photo of a Document Instead of a Scanned Copy for Faxing?
Yes, you can use a photo instead of a scanned copy to send a fax. In fact, when you're using the FaxBurner app, you will have the option to create a document copy with your Camera app on your phone, and that photo is what will be sent in your fax.

When you're photographing your documents with the purpose of sending them via fax, it's crucial to ensure that the photos are of the best quality possible. They should be clear and should not include background and elements of surroundings.
It's also important to convert photos to PDF format before sending them. Lastly, keep in mind that large image files may result in slower transmission speeds, so keep that in mind when you're waiting for your fax confirmation.
Final Thoughts
As you can see, sending a fax with an iPhone without a faxing app is not only possible but pretty easy and time-efficient. Now, you can use online faxing to your full advantage with almost no limitations. 
Get your free faxing number with FaxBurner and benefit from quick, effortless, safe faxing. No hassle, no need to get access to a faxing machine, no more printing your faxes – all you need is your phone or computer and access to the internet. 
With our paid plans, you get your private permanent fax number and up to 2,000 pages inbound and outbound per month. Try now and experience the new quality of faxing.