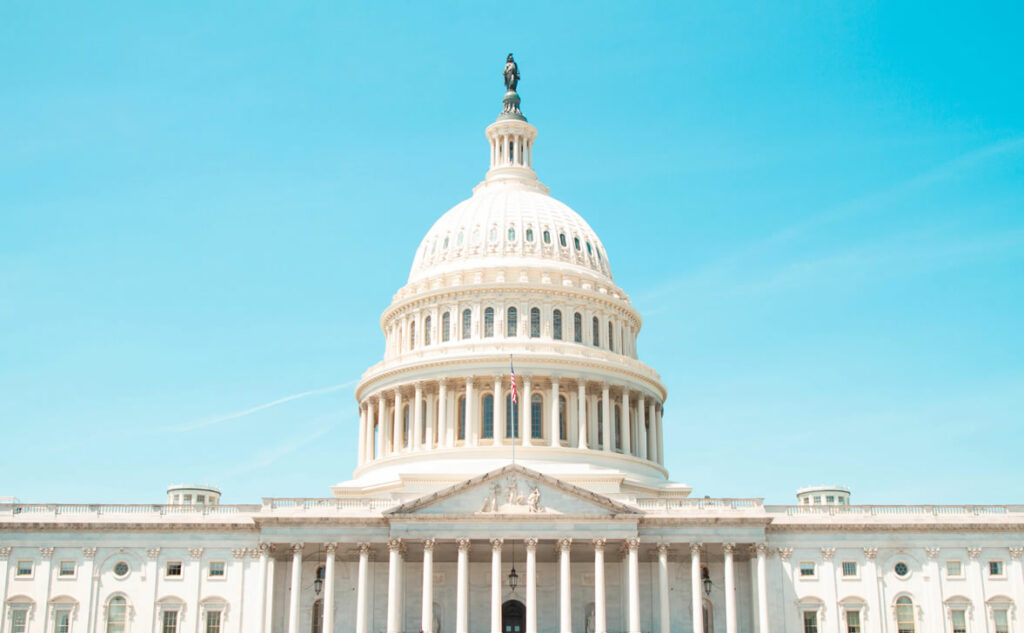 In the U.S., elections are looming.
Elections are always big events, but this particular election cycle has more at stake than usual.
Additionally, there are significant bills and proposed legislation on the ballot. These address polarizing concerns such as climate change, taxation, and immigration. Concerned citizens are always on the lookout for ways in which they can be heard by the politicians who represent them. They want to share their opinions, and have their voices heard, so that they can have a voice in the policies that will impact them.
One way that you can engage with your senators and representatives during an election is through faxing.
In this article, we'll not only help you find the right number to fax your senator or representative, but also show you how to do it for free, even if you don't have a fax machine.
Why fax your Senator or Congressional Representative?
It may not always seem that way, but politicians really do want your feedback. They want to understand how issues impact their constituents. Many are even interested in hearing the opinions of people across the nation.
Why faxing instead of email or phone calls? There are some unique advantages to faxing politicians. If you call, you may be stuck talking to voicemail or speaking with a low-level staff member. It's hard to tell if an online contact form is ever read by anyone who can take action. Even emails can end up in the ether. With a fax, you can articulate your thoughts in writing, send it, and receive confirmation that it has arrived. A fax will go directly to your senator or representative's office.
According to fivethirtyeight.com, PA senator Pat Toomey's office "treats [faxes] like letters, meaning that each one gets its own response in the mail." Impressive response.
How to fax your Senator or Representative
Both legislative branches have an online directory. You can use these to find your senator, and your representative. You can locate your senators by selecting your state. Use your zip code to get your representative's contact information.
Once you have found the representative you need, their information should either be on their contact page, or the Offices page. You should be able to find the fax number to their DC office, and possibly the number to their local office.
Keep in mind that each senator or representative can customize their pages, so you may spend a minute or two to locate the fax number.
Once you have the number, you are ready to send a fax. With an online fax tool such as Faxburner, you can do this easily using your smartphone or email. Simply enter the senator or congressional representative's fax number into the app, compose your letter or choose a document to attach, and send. You can send up to 5 pages for free.
Bonus: Faxing an absentee ballot
If you are unable to vote in person, it is your right to cast an absentee ballot. This makes it possible if you are in the military stationed abroad, on a business trip, or cannot make it to the polls for any other reason. You can even submit an absentee vote by fax if you can't access reliable postal service.
There are two ways to accomplish this using an online fax tool.
Requesting an absentee ballot
The Federal Voting Assistance Program states that absentee ballots are available to citizens who are traveling or living overseas, and to members of the military. They may submit an application to receive an absentee ballot. You can request an absentee ballot here.
Faxing in your absentee ballot
You'll receive your ballot as long as you meet the conditions for voting absentee. Once you do, simply fill it out, and return it. You may be able to do this via fax and can contact your local voting office to verify. The Federal Voting Assistance Local Election Office Search will have the information you need. Just select your state, to find your county official.
You can follow the same procedure as above to fax your absentee ballot using FaxBurner – no fax machine needed.
====
Faxburner's online faxing utility is a fast, easy, and free way to fax your senator or congressional representative, vote via absentee ballot, or communicate with other politicians. You can send documents right from your phone or laptop and even sign them digitally. This is a convenient way to be an active and involved citizen.