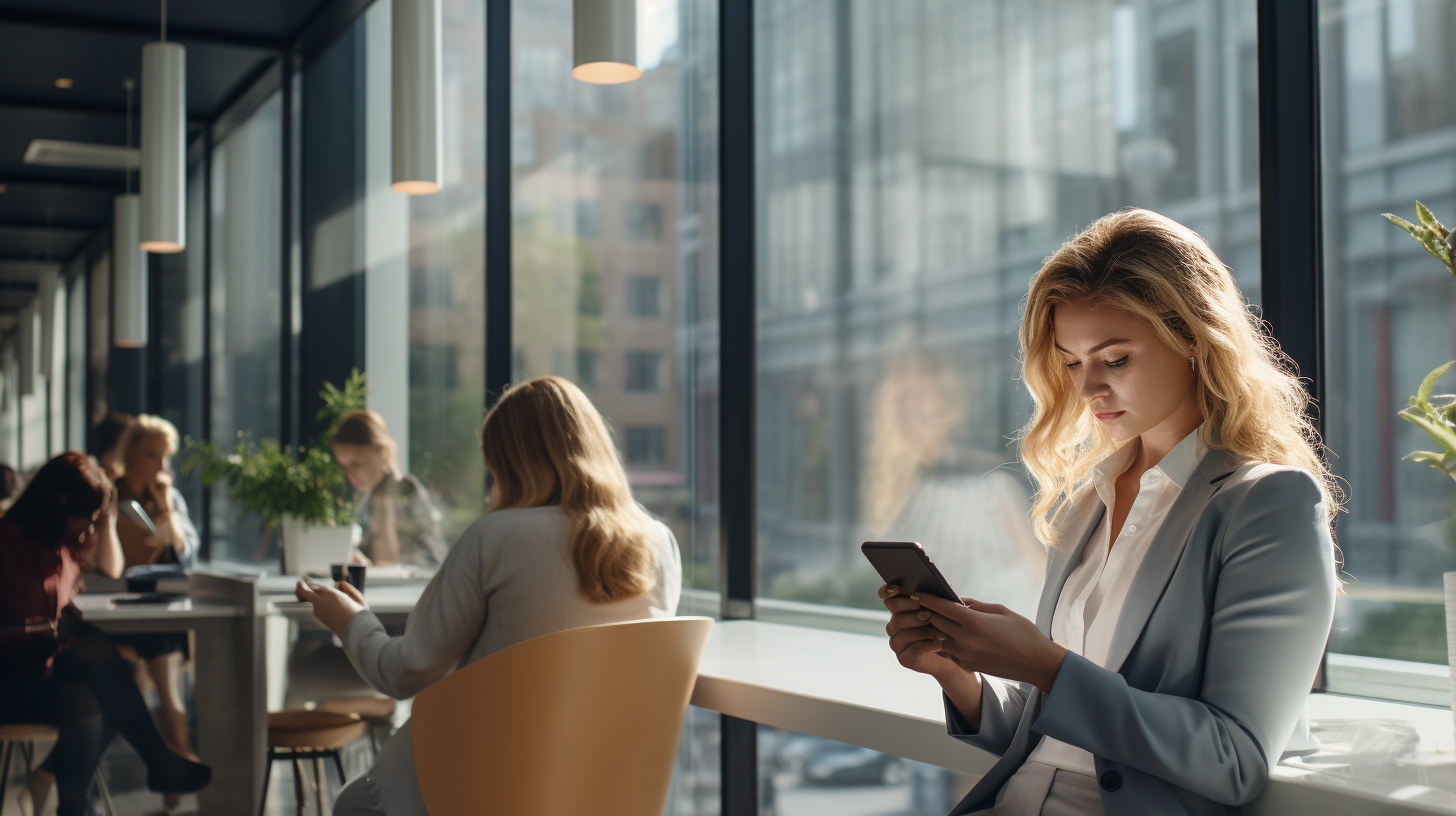 Who knew your trusty iPhone could double as a fax machine? It's not just for calls, photos, and apps anymore, with the right app, you can seamlessly send and receive faxes right from the palm of your hand.
Unlock Fax Freedom with Fax Burner
The Fax Burner app turns your iPhone into a portable fax machine, making faxing on-the-go a breeze. An easy-to-use interface, a lack of need for a conventional fax machine or dedicated fax line make it a top choice among iOS users.
Salient Features
Ease of Use: The Fax Burner app is very user-friendly with a clear and intuitive design. Sending a fax is as simple as taking a photo of a document or selecting a digital document from your device or cloud storage. You can then input the recipient's information, review your fax, and send it with the click of a button.
Document Flexibility: It supports various digital formats including PDFs and images. You can take photos of documents or import them directly from your emails, device, or cloud storage.
Cover Page Option: The Fax Burner app allows you to add cover pages to your fax, providing basic details such as the sender's name, recipient's name, subject, fax number and a brief message.
Notification and Confirmation Alert: The app provides immediate feedback about the status of your fax. You receive notifications on successful delivery or if the fax fails to go through.
Lifetime Storage: The Fax Burner app stores all sent and received faxes within the app, providing free cloud storage whilst ensuring your faxes are accessible anytime, anywhere.
Available Packages
The Fax Burner app offers different packages catering to varied user needs:
Free Account: This account enables you to receive 25 pages per month and send 5 pages total for free. It's perfect for occasional fax users who require minimal monthly sends and receives.
Professional Account: For the cost of $12.95 per month (subject to change), a professional account allows you to receive and send 500 pages each month. This account offers a permanent number that does not change.
Premier Account: For serious professionals in need of comprehensive faxing capabilities, the Premier Account costs $22.95 per month (subject to change) and includes the ability to receive and send 2000 pages each month.
Advantages of Faxing from iPhone with Fax Burner App
Convenience: By turning your iPhone into a mobile fax machine, you'll have the ability to fax on-the-go, eliminating the need to search for a fax machine or visit a printing shop.
Cost-effectiveness: The free version of the Fax Burner app allows 25 received pages per month and 5 sent pages total. If you need more capacity, you can opt for professional or premier packages with reasonable prices.
Ease of use: The app's user-friendly interface requires no technical expertise. Simply take a photo or select a digital document, input the recipient, and send your fax.
Document Attachment: Efficiently attach documents such as PDFs and images, either from your device's storage, emails, or cloud storage like iCloud and Dropbox.
Cover Page Option: Customize your fax with the app's cover page feature, including essential details like sender's name, recipient's name, subject, fax number, and a brief message.
Direct Notifications: Stay informed about successful deliveries and fax delivery failures with real-time notifications. This helps to ensure the timely reception or resending of important faxes.
How to Send a Fax From iPhone for Free
To receive a fax from your iPhone for free using the Fax Burner app, follow these steps:
Install the App: Go to the Apple store and search for the Fax Burner app, and then download and install it on your iPhone.
Register and Sign In: Open the app, complete the registration process, and sign in using your email address or other required details.
Prepare the Fax: Create the fax document by taking a picture of a physical document or uploading a digital document from your device's storage or cloud storage.
Enter Recipient's Information: Input the recipient's fax number or select from your contacts. You can also add the recipient's name, subject, and cover page.
Attach the Document: Attach the document you've prepared to the fax; the app will provide an option to select the document from your device's storage.
Review and Send: Review the fax details, including the recipient's information and attached document. Make any necessary changes, and when satisfied, click on the "Send" or "Fax" button.
Confirmation and Notification: You will receive a confirmation message or notification indicating the fax has been successfully sent. If the fax fails to send, you'll receive a notification to that effect.
How to Receive a Fax From iPhone for Free
To receive a fax from your iPhone for free using the Fax Burner app, do the following:
Download the Fax Burner App: Visit the App Store on your iPhone, search for "Fax Burner", and download the app for free.
Register Your Account: Once the app is installed, click on the app to open it. You'll be prompted to sign up with your email address.
Confirm Your Email Address: After registering, you'll need to confirm your email address by clicking on the link sent to your registered email. Post-confirmation, sign back into the Fax Burner app.
Obtain a Temporary Fax Number: On the app's main screen, click on "Receive Fax". You'll get a temporary fax number valid for 24 hours, which you can provide to people who want to send you a fax.
Receive Fax Messages: Faxes sent to your temporary fax number will appear in the Fax Burner app's inbox section. You can view the received fax by tapping on it.
Save or Forward the Fax: After reviewing the fax, you can save it to your iPhone or even email it to yourself for future reference.
In Summary
The Fax Burner app provides a seamless faxing experience for iPhone users with its convenience, cost-effectiveness, and user-friendly interface.
Transform your iPhone into a mobile fax machine today. Download the Fax Burner app now and make faxing simpler and more efficient.