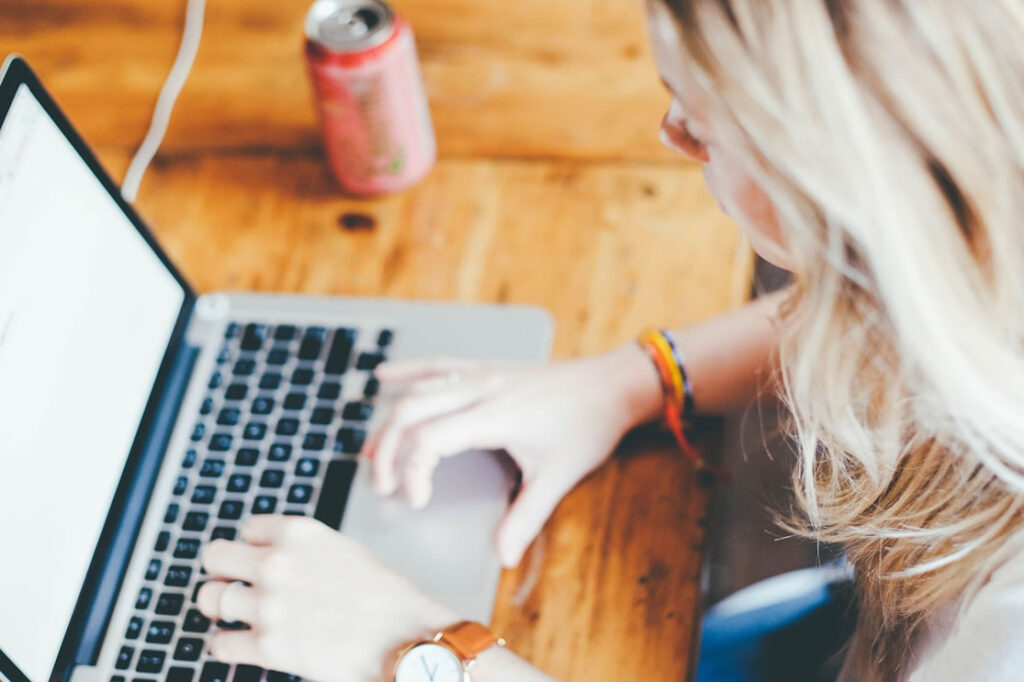 Technology is constantly evolving. Today, most data is exchanged online via email and other means of communication. All of this without the need for paper. But there's one way to exchange documents that has been neglected over the past few years – faxing.
Well, believe it or not, this method of sending and receiving important official and legal documents can also be done from your PC. Better yet, you can do it without a fax machine, and again paperless!
Have you ever wondered about how to fax a document from a computer without using any paper? If your answer is yes, you're in the right place. Today, we'll discuss several different methods you can use when you want to send a fax from your computer (and not only that). However, before we get into the details, let's talk about why you should even consider this option.
WHY PAPERLESS FAXING IS WORTH IT
Paperless fax has become quite a thing in recent years. More and more people are choosing to send and receive faxes online instead of printed versions. The same goes for companies that start treating online faxing as one of the preferred ways of sending and receiving important company documents.
There are a few reasons for that. First of all, going paperless usually lowers the expenses – you no longer need to pay for things like paper (at least not as much as you used to), ink, or the fax machine, its repairs, and maintenance.
Secondly, internet fax is a lot easier than regular – it is as easy as attaching a document to an email. You don't need to worry about the fax machine glitching in the middle of printing or paper jams, which can be really irritating. You can also lookup and locate sent and received faxes, as well as their confirmation receipt.
Thirdly, sending a fax from your computer is much faster than doing it traditionally. All you have to do is attach the file and click send. There is no need for additional scanning and printing, which often leads to quality loss. The entire process takes only a few minutes, and you can always be sure that your document will reach its destination intact.
However, despite all these advantages, there are still some people who prefer to use the old-fashioned method of sending and receiving faxes and are not convinced that switching would be a good solution. If you have similar doubts, there is an easy way to find out – just ask yourself a few questions.
Do you own or lease a fax machine at the moment?
Business owners have the option to either lease or buy office equipment, be it computers, accessories like mouses or keyboards, or fax machines. However, no matter which option they choose, there are still other costs involved, such as repairs, ink cartridges, maintenance, etc. They also need to pay some money per month for the local landline fax line.
Over time, those expenses accumulate to quite a sum. By choosing to send a fax online, business owners can eliminate those costs. Additionally, they gain some space in the office, as there's no need for physical fax machines.
How many pages you fax monthly?
Suppose you don't use a fax machine that often, then it is very probable that keeping it is simply not worth it from the financial point of view. To make the investment in a fax machine worthwhile, you would need to send out about 600 pages per month. That's quite a number, and chances are you have never even come close to that number. If that's the case, sending and receiving faxes online will help you save money.
Do your clients prefer electronic communication over paper-based one?
There are many people who prefer to do things electronically – it doesn't matter if it's paying bills, transferring money, reading the news, or something else. Doing it with the help of the internet is just simpler – they open the web browser, type in what they want to do, and it's done. They don't have to go anywhere, nor do they have to sign any paper documents.
If you're a business owner, you should know the preferences of your clients and partners. However, if you're not really sure if they're more of a traditional or paperless fax type of people, you can always ask them. After all, you want them to be as comfortable with you and your business as possible – and if it's paperless fax that'll make them like your business more, then paperless fax they shall receive.
1.SENDING FAXES WITH SOFTWARE ON YOUR COMPUTER
Equipping Your PC To Use Faxing Software
Firstly, if you're planning to use faxing software, your PC needs to be equipped with a fax modem before trying to send or receive any fax message. A fax modem allows your computer to communicate with a fax machine over a standard phone line. Thankfully, this step is actually quite simple.
Fax modems can either be external – attached by the USB or serial ports – or internal, which means they are inside your computer and attached to the motherboard. These devices are relatively inexpensive and are easy to find in any major hardware store. In addition to the modem, you'll also need a wired landline connection (not wireless or VoIP).
Once you have the fax modem, the set-up is relatively simple, and you should be done in no time at all.
Setting Up & Using The Faxing Software
Now that you have your fax modem installed, you'll need to launch and set up faxing software. There are many built-in word processors and applications already on your computer that will allow you to send faxes online without needing to buy specific faxing software. For example, if you have a Windows 7, 8, 10, Vista, or XP computer, it's already included in your Windows package.
All you have to do is simply find the "Windows Fax and Scan" program, open it, select "Fax," and finally "New Fax." Follow the prompts to enter the fax number and other details like the area code, then attach the document you wish to send. The fax software will take over and begin to compile information and dial the remote fax machine. If a successful connection is made, the fax will be sent. Recheck data input if no connection is found and try sending again.
Mac users, unfortunately, don't have this faxing option since there is still no iOS software dedicated to faxing. If you own a Mac, you'll have to find and download such software yourself.
2. SEND FAXES USING AN ONLINE FAX SERVICE
This is undoubtedly the fastest and easiest way to send a fax online from your PC. It is also the one that more and more people are using because of how quickly it can be set up and the amazing features that come with it.
That's because you don't need a fax machine, modem, or phone line of any kind. All you need is a device connected to the internet. Yes, it's as simple as that! Whether you want to fax from a computer, smartphone, or tablet, fax online services have got you covered. But let's not get ahead of ourselves.
First, start by creating an account with an online fax app like FaxBurner.
The service allows you to send fax messages one of two ways – from your computer via email or by using a dedicated mobile app on your iOS or Android device. The app is available on both official app stores, and you can download it for free in no time.
Sending Fax Via Email
The process of sending a fax via email is very similar no matter what service you are using – be it Gmail from Google, Outlook, which is a part of Microsoft Office Suite, or other. Here is how to do it, step-by-step:
Open your web browser, go on the website of an online fax service, such as FaxBurner and create an account. Depending on what you need, you can choose a free or paid plan (FaxBurner offers three plans – Free, Professional, and Premier);
When registering, use the email address you want to send fax messages from and choose your password. Once your account is created, you can reserve your fax number;
Open your email, logging in with the same address you used to register your fax account. Click "compose a new email;"
In the email recipient section, enter 'send@faxburner.com'. Enter the recipient's fax number into the subject line;
If you wish to add a cover page to your fax, compose it in the body of the email;
Attach the document you want to fax as a PDF file;
Click the "send" button.
Easy, isn't it? And the best part is that it can be done with FaxBurner free account, meaning you can send fax messages completely for free. However, if you own a company and send multiple documents throughout the month, we recommend using the paid version of the program.
Sending a Fax Through the Mobile App
Using the smartphone app to send a fax is probably the easiest and fastest way to get it done. The first step is exactly the same as when you send a fax via email – you have to register yourself in one of the online fax services, such as FaxBurner, and pick your subscription.
Next, you have to download the app. Usually, you can easily find it in App Store or Google Play. But sometimes you have to download it directly from the fax online provider's website (although this is not the case with FaxBurner). Once the app is on your device, open it, and enter the recipient's fax number in the right box on the screen. Next, create the content of the cover page (if you want to include one, of course).
Now you need to add the most important part – the document you wish to fax. There are a few ways in which you can do it. First of all, you can attach a PDF file. Secondly, you can scan the printed version of the document with your device's camera. Last but not least, you can just upload an image from your photo gallery. Once the file is uploaded, just click the "send" button.
That's all – that's how you send a fax with your smartphone app.
3. A CONNECTED FAX MACHINE OR A MULTI-PURPOSE PRINTER
Naturally, if you already have a fax machine or a multi-functioning printer, this is a simple way to send your fax. Best of all, it's environmentally friendly since it eliminates printing.
It's also the closest to the way people used to send a fax back in the "old days," which is still a preferred option among many people.
First, you'll need a fax machine or printer that's set up and connected to a phone line. Next, install the machine's software on your PC, so the two can communicate.
Once complete, your fax or printing machine can instantly send and receive documents to and from your computer without the need for printing.
However, keep in mind that the phone line you intend to use for your fax or printer mustn't be VoIP. This type of connection is known to cause issues with fax signals.
SUMMING UP FAXING DOCUMENTS FROM YOUR COMPUTER
Although some time ago faxing was possible only with the use of paper, nowadays there are many ways thanks to which you do not have to use it to send and receive faxes. With the invention of online fax services, sending and receiving faxes has become as easy as adding an attachment to an email. Even more, thanks to advances in technology, you do not even have to own a fax machine. Let alone use paper.
Your computer can easily be used to send a fax message, both with and without an actual fax machine. Three good options are:
Using fax software installed onto your computer,
With an internet-based fax service (like FaxBurner) that allows you to send and receive faxes from your computer or a smartphone on the go (there is even a free fax-sending option),
Connecting your computer to a fax machine or multi-purpose printer.
Online fax services such as FaxBurner allow you to send and receive faxes from wherever you are, at any time of the day. And the best part? If you don't do much faxing, you can do so without paying.
However, if you need to send a few hundred (or thousands) pages per month, you can choose one of the two subscription plans with an affordable fee per month. You can also use the free account as a free trial to ensure that this is exactly what you want. Doesn't it sound great?
In a nutshell, sending or receiving fax online is an efficient and cost-saving way to improve your communication with clients and partners. What's more, it will also eliminate paperwork in your business, helping you gain more control over your operations.
Take advantage of online faxing today, and see for yourself how it can improve your venture!