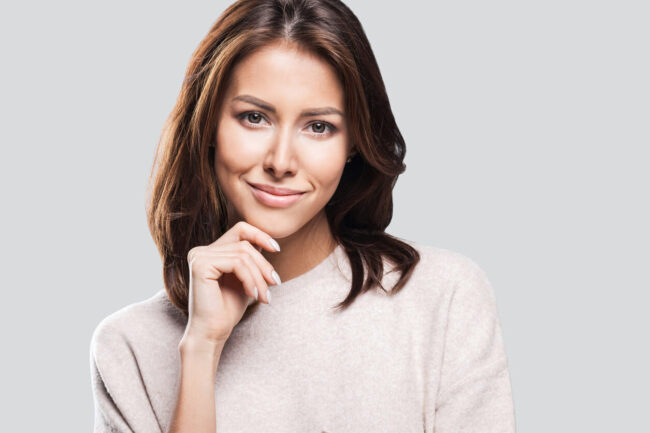 LinkedIn is the best social network for professional connections, making it the perfect place to land new business or career opportunities.
Just like in real life, first impressions are everything on LinkedIn. And your profile picture is definitely going to be a factor in that impression.
Choosing the right headshot for LinkedIn can increase exposure, profile clicks, time spent on your page, and the overall impression people develop. So its worth taking some time to think about.
Today, we'll cover some Faxburner LinkedIn headshot tips that will help you make a great choice.
1. Hire a Professional Photographer?
Debating whether you should go with a professional for your LinkedIn headshot? Here's the easiest way to decide – look through some professional pictures of people, and compare those to selfies and other unprofessional photos.
What you'll likely find is that there's a pretty dramatic difference in quality between professional shots and everything else.
A professional headshot photographer is more likely to know how to shoot you to get the type of picture you want and emphasize your best features.
It may cost you a little, but this is a valuable investment in yourself and your career.
2. Keep It Current
When you're choosing your headshot, make sure that the one you choose looks like you.
If you look much different in your LinkedIn profile picture than you do in real life, it signifies one of two things. Either you intentionally chose a photo that no longer looks like you, or you haven't kept your profile up to date. Neither looks good.
There's no hard-and-fast rule on how recent a photo should be for you to use it. If you still look the same, you can use a photo from five years ago or longer.
On the other hand, if you've altered your appearance, you should get a new headshot, even if you have recent ones.
3. Wear the Right Clothes
Even though your face should take up most of your headshot, what you're wearing still matters.
You want to look like you fit in with your industry, and that means you need to be dressed properly.
How formally you dress will depend on your industry, but as a general rule, wear an outfit that you would feel comfortable wearing to a job interview.
4. Go for a Confident, Approachable Look
There's not one single facial expression that is a clear-cut winner for professional headshots. Some people look best with a full smile, whereas others will get the best results by keeping more of a straight face.
The two characteristics you want in the shot you choose are confidence and approachability.
Keeping your shoulders back and relaxed is key for projecting confidence. Smiling can help make you look more approachable, but you can also opt for just a squint, which is when you smile with your eyes.
Wrapping Up LinkedIn Headshot Tips…
Your LinkedIn headshot is an integral part of your profile. To recap, here's are some headshot tips to get the best one:
Choose a professional headshot photographer to take pictures of you.
Only put up a photo that looks like you currently do.
Dress the part with clothes that fit your profession.
Make sure your vibe in the photo is confident and approachable.