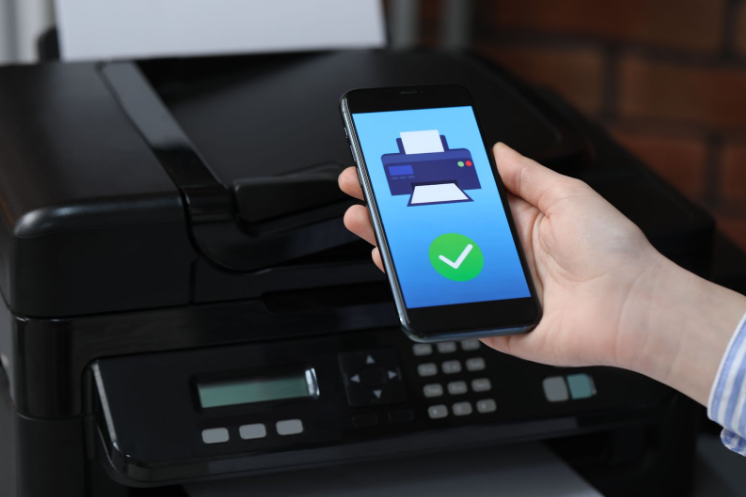 Facing a communication conundrum? Need to dispatch a fax right away but lack a traditional fax machine to do so? You might not be aware of this, but the solution is right under your nose.

Or maybe you are aware of the modern way to send a fax but have always wondered: do these so-called faxing apps actually work, or are they simply a passing fad?

Through this short guide, we shall address those two questions directly: do fax apps work, and while we are at it, how do fax apps work?

The short answer is yes, faxing apps do work, but what's more – you will almost certainly be impressed by how well they actually do work.

It's time to forget about the archaic hulking contraption gathering dust in the corner. Old-style fax machines cost too much money to operate, are a pain to maintain each year, and take up too much space.

Instead, by using the FaxBurner.com fax app, you will embrace the future by sending your fax documents digitally from the convenience of your smartphone. That means no messy ink toner, no stacks of paper, no strange screechy whirly noises, and no waiting for your turn.

But back to the original question. Do fax apps work, and are they worth using? Let's take a look at the key points, of which there are more than just a few.
Fax Apps Are Legally Stronger
Concerned about Legalities? Broadcasting through fax, even in digital form, has traditionally been recognized as legally binding in many jurisdictions due to the fact it is extremely difficult (if not completely impossible) to breach.

Emails can sometimes face challenges in legal contexts because of potential issues with authenticity and consistency in tracking.

There is a common misconception that fax apps are just email in disguise, but that is something of a common fallacy. While a document sent through a fax app might 'hitch a ride' via email, they are safely encrypted from point A to B. Your regular email? Not so much.

Money Saving
The financial benefit of using a fax app is also quite appealing, especially if you send faxes more than a few times each year. Let's take a look at how online faxing is not only budget-friendly but also environmentally considerate:

Good riddance to purchasing, maintaining, and servicing a bulky fax machine.
Keeping dedicated phone lines and buying toner and paper is now firmly a thing of the past.
Everything digital means a reduced impact on your wallet and is more eco-friendly in comparison to analog.
Keep Your Number, Save the Hassle
Are you attached to your existing fax number and shudder at the thought of parting ways? Once you sign up with an online fax service provider, keeping your established digits is not an issue.

Online Faxing Is Incredibly Simple
That's not to say that an old-style fax machine isn't simple – they are hardly rocket science – but in comparison, online faxing is child's play.

Simply create your Fax Burner account by first selecting the package consisting of free and premium tiers, then scanning the document you need to send (or select from your gallery), entering the recipient's fax number, and clicking send.

It really is as simple as that. You can literally send a fax with one hand while walking the dog, sitting at a park bench, or making a lovely Sunday morning souffle. In other words, faxing through an app couldn't be any easier.

Convinced yet? Let's continue with more answers to the question of 'Do fax apps work' and put the matter to rest, once and for all.

Because Saving Time Is a Good Thing
The fact is that sending faxes through a fax app saves you time and increases business productivity.

No more hanging around waiting for your turn to use the fax machine, only to eventually realize that there is no ink toner left and the paper is jammed. Fax from anywhere to anywhere in a jiffy and free up valuable time for other tasks.
Organize Your Faxes Effortlessly
Faxes do have a habit of becoming lost in a sea of random papers. In the same way that a bedroom drawer seems to enjoy gobbling up missing socks, office desks seem to have a habit of mysteriously devouring week-old faxes when you need them.

In stark contrast to the paper trails of old, faxing through an app keeps all your sent and received documents neatly stored in the cloud. Whether it's looking up older faxes or checking read receipts, your phone puts it all right at your fingertips, 24/7.

Reach Multiple Recipients
It's almost hard to believe that people actually used to broadcast faxes to multiple recipients, one after the other, which is painstakingly inefficient and, quite frankly, thoroughly boring. 
Eco-Friendly Convenience
Imagine you are traveling away from the office and realize you need to send a fairly important document. With a fax app, you can now dispatch your message from virtually anywhere in the world – at a cafe, while on the road, or even just lying on the couch at home.

In addition to convenience, the eco-conscious among us will also appreciate the green benefits. With no need for paper, ink, or additional energy consumption, going digital means you reduce waste and your carbon footprint.

Bottom Line
So, do fax apps work? It really depends on your definition of the term 'work.' If you define it as cost-efficient, simple to use, well-organized, secure, and legally sound, you can only arrive at one conclusion: fax apps do work, very much so.

Even if you only need to send a couple of faxes a month, a free fax app service might be all you need. If you are a more frequent faxer, packages are available for volume faxes each month.

Once you have experienced the sheer convenience of using a fax app, going back to traditional methods will seem completely unnecessary. Old-fashioned faxing has served us very well for a very long time, and we should be grateful for the technology. But it has had its time, and the future is with fax apps.

So, the next time you need to send a fax and find yourself questioning the practicality of using a fax app, jump online and give Fax Burner a try. You won't be disappointed!